2019 CYtation Awards Ceremony
---
2019 Woodin CYtation Award Recipient
Mickie Deaton, Academic Adviser II, Food Science & Human Nutrition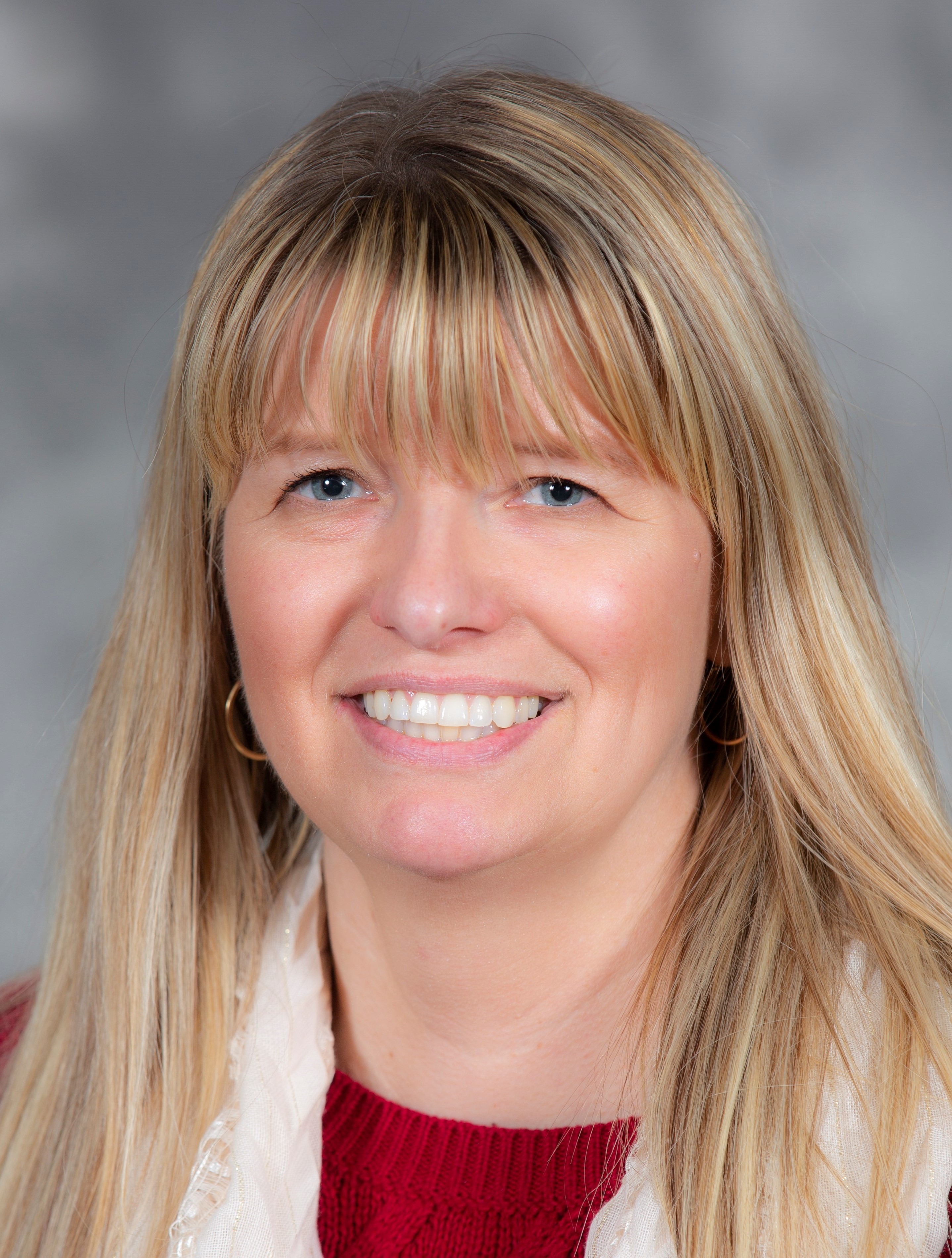 Mickie has a long list of outstanding work and service with Iowa State University. She began her work with the College of Ag and Life Sciences as an advisor in CALS Student Services. In January of 2018, an employee who was in a Student Services Specialist position left, and Mickie volunteered to help fill-in for this full-time vacant position until it could be filled. By spring of 2018, she had essentially taken over this full-time position as an Undergraduate Programs Coordinator, all while still fulfilling her other full-time position as an Academic Adviser with 100 advisees. This meant she was working at two very busy & challenging, full-time positions for 5 months. From the fall 2018 semester into the spring 2019 semester, Mickie had completely transitioned into this new UPC position, while still advising her remaining 43 students. Mickie is involved in many recruiting events for the Department of Food Science and Human Nutrition and for the College of Agriculture and Life Sciences (CALS). She has also served and currently serves on numerous department and college committees. She is the President-Elect for the CHS P&S Council and member of the University P&S Council. Mickie's commitment to students and ISU make her an outstanding member of our campus community and this year's Woodin Award winner.
---
2019 CYtation Award Recipients
Curtis Brundy, Director II, Library

We recognize Curtis for his leadership and contributions to the University and the Library through his exceptional work negotiating with academic publishers. Although Curtis is responsible for overseeing the Library's collection development budget and negotiating agreements with publishers, he has gone above and beyond by pursuing fair and sustainable pricing for academic journal packages, advancing open access to journals, and providing transparency in digital access agreements. Curtis has put ISU at the forefront of North American institutions that are negotiating with the major academic journal publishers. He developed the University Library's "Principles for Advancing Openness through Journal Negotiations" and educated our faculty and staff around how these principles advance our land grant mission. By basing negotiations with academic publishers on our usage and citation statistics, and disparity among publisher agreements with other institutions, he has saved ISU hundreds of thousands of dollars while also advancing open access and transparency. His commitment has benefited students, faculty, staff and the University as a whole.
---
Steve Couchman, Communications Manager I, Environmental Health & Safety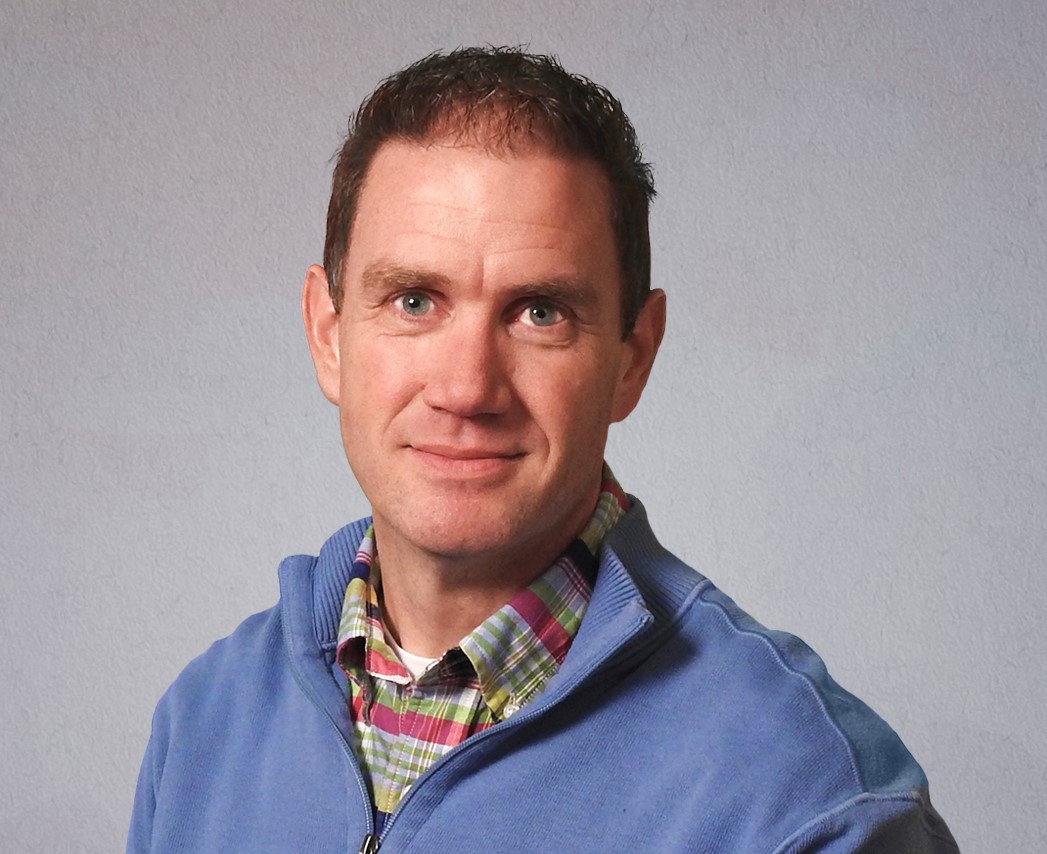 Steve Couchman with ISU Environmental Health and Safety has gone beyond administrative support expectations for Learn@ISU and his actions have had significant impact on the operations at Ames Laboratory.During the Fall 2019 semester, due to a colleague leaving suddenly, Steve had to cover the duties of administration for Learn@ISU. Through Steve's efforts employees now receive email reminders for training certifications coming due. As a result, training completion rates increased by 3% in only one month. He has tirelessly helped modify our custom training reports so that the preparation of compliance reports has been reduced from hours to only 30 minutes. Steve has provided greater autonomy for Ames Laboratory learning and development administrators.
---
Donna Donald, Field Specialist IV, Human Sciences Extension and Outreach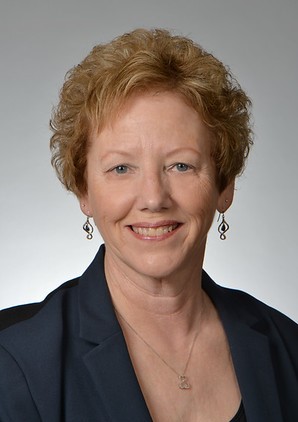 Donna began her career with Iowa State University Extension and Outreach as a two-county Home Economist in Southern Iowa in 1974. Since then, she has served as the Wayne County Extension Director, a Family Life Program Specialist, and has been in her current position of Human Sciences Specialist, Field Operations, since 2014. In this role, she supervises thirty-four Human Sciences program specialists (P&S staff) all across the state and is a member of the Human Sciences ISU Extension and Outreach Management Team. Ms. Donald has poured a tremendous amount of energy into serving the Extension Human Sciences community of professionals, crisscrossing the state to meet with program specialists, observe their practice, and provide guidance and coaching for their work. As a leader, Ms. Donald is willing to mentor her staff, even when it may involve more time and effort on her part. Donna is responsible for the many successes of our Human Sciences team and is greatly deserving of this honor and recognition.
---
Judi Eyles, Director II, Business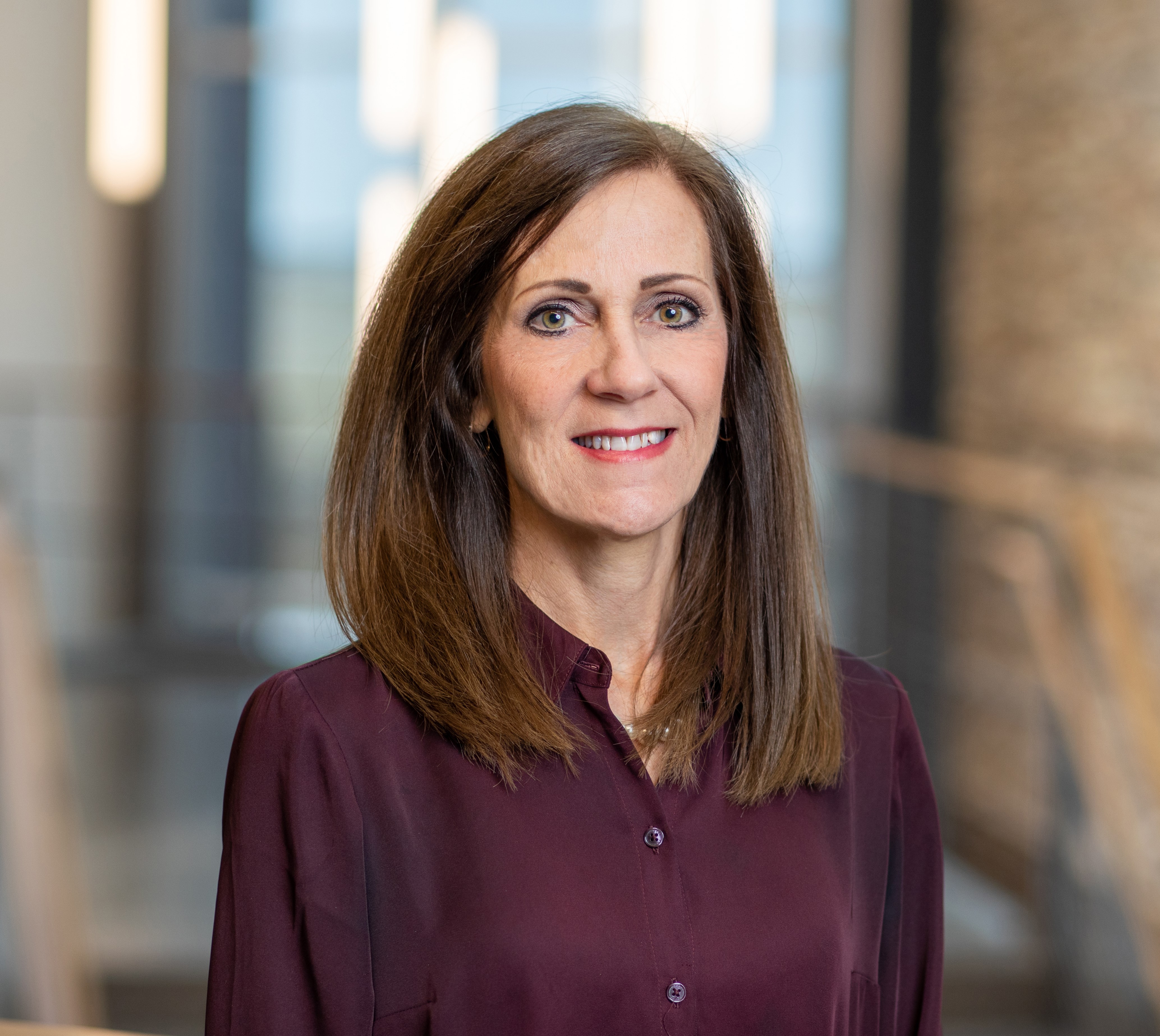 Judi Eyles, Director for the Pappajohn Center for Entrepreneurship,goes above and beyond her written duties to support entrepreneurs at ISU and the Ames community and mentor staff to be their best. Judi serves on multiple committees, task forces, and strategically leads and grows the center. In addition to her responsibilities, Judi makes time to meet with students and individuals daily, advises multiple clubs and fraternities, and volunteers with external organizations. Judi prepares students to travel and compete in global competitions, but she also gives the same level of attention to students competing locally by leading workshops and individual meetings with students in her "spare time". Judi played a major role in ISU's 2019 State Fair exhibition booth, featuring more than 200 students and community entrepreneurs, by tirelessly recruiting entrepreneurs, judges, and volunteers to ensure success.
---
Ben Haywood, Construction Manager II, Facilities Planning and Management

Ben has successfully executed several challenging and high profile projects since becoming Construction Manager (CM) at Facilities Design and Construction. The average workload of a CM is 30-40 projects. During Ben's first summer at Iowa State University, he managed over 100 active projects. Renovations at the Knoll and the installation of renowned artwork in collaboration with entities from Austria are two complex projects requiring additional attention to detail. Beyond his required training, Ben has elected to take part in APPA Supervisor's Toolkit and Leadership FP&M in dedication to ensuring he is a well-rounded, capable project manager and leader. One of Ben's customers recently wrote, "During our work with Mr. Haywood we have noticed how he consistently goes above and beyond."
---
Keith Kutz, Senior Award Administrator, Sponsored Programs Administration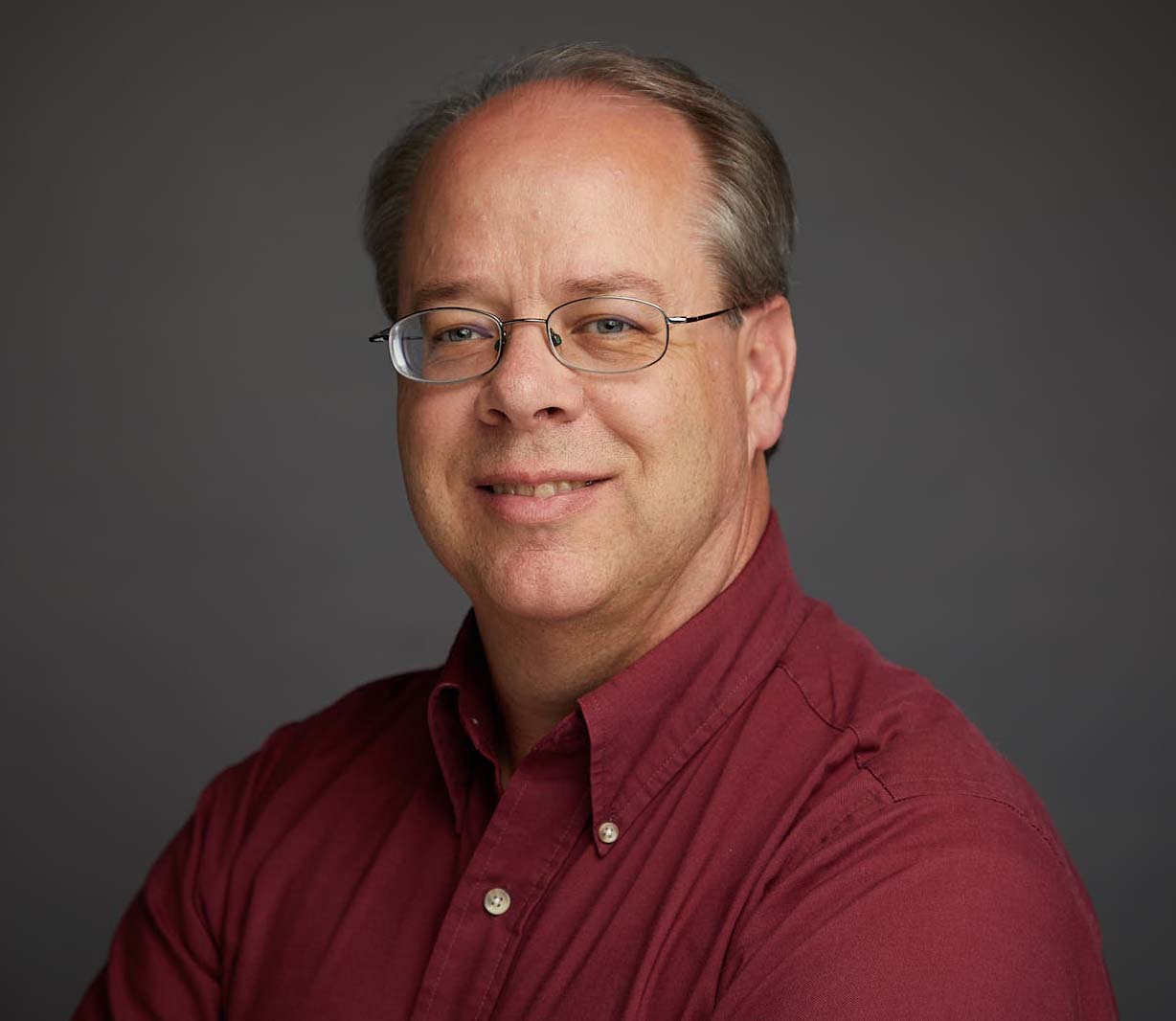 Integrity, compassion, empathy, and patience are some of the qualities colleagues use to describe Keith Kutz. As Senior Award Administrator for Sponsored Programs, Keith works hard to understand each situation, balancing complex contracts simultaneously, from a wide variety of sponsors, involving a vast array of stakeholders. He navigates these complexities with a great attitude and genuine respect for others. Keith's skills are invaluable in negotiating university agreements, with sensitivity to competing priorities. Keith's professionalism, meticulousness, candor, and humor allow for critical discussions to take place when solution recommendations must align with the university mission, faculty and staff activities, sponsor requirements, and stakeholder expectations.
---
Neely Lehman, Administrative Specialist II, Center for Survey Stat/Methodology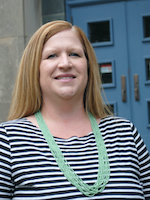 Neely came to ISU and the Center for Survey Statistics & Methodology in February of 2018. Neely had experience as an Administrative Assistant at ISU and slipped into that role with CSSM seamlessly.Neely supervises the CSSMXH staff and takes care of everything associated with their employment, which includes the management of 20+ projects at Survey Research Services unit of our center. This September she took on project management for a very large, multi-faceted project due to a co-worker's health. She worked hard to familiarize herself with every piece of the project, which was no small task. Neely had to arrange the travel, communicate with elementary schools, and schedule visits with the schools. Additionally, she printed and organized thousands of surveys and other paperwork, scheduled the staff, and went on visits herself to Illinois and Florida to ensure our data collection would be done professionally and as promised to the project funder. Neely made decisions on the spot to be sure everything went as planned. Neely has made a real, noticeable difference to our center, which deserves to be recognized.
---
Bette Maybee, Administrative Specialist II, Office for Responsible Research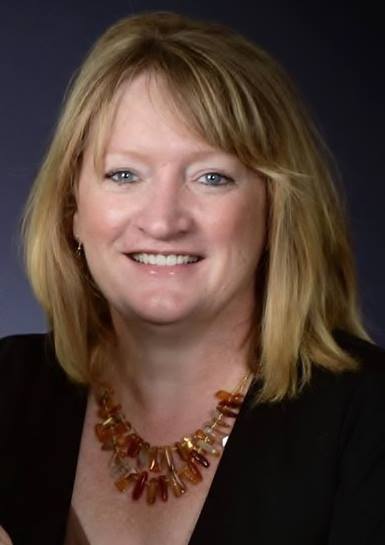 Bette Maybee is a consummate and outstanding professional serving our research enterprise at Iowa State University. Bette's enormous and painstaking efforts this past year to accurately capture all the research expenditures associated with the Ames Laboratory research attributable to Iowa State University, went above and beyond her regular duties.As a result of her outstanding work, the reported ISU research expenditure numbers from federal sources were ~$17M higher this year and led to Iowa State moving up in rankings by several spots, both on the federal research expenditures as well as in the overall research expenditure rankings. She has written up a detailed protocol to allow anyone to continue this process in future years to gather and accurately report the data.
---
Mike Pedersen, Audiovisual Experience Manager, IT Services Office of CIO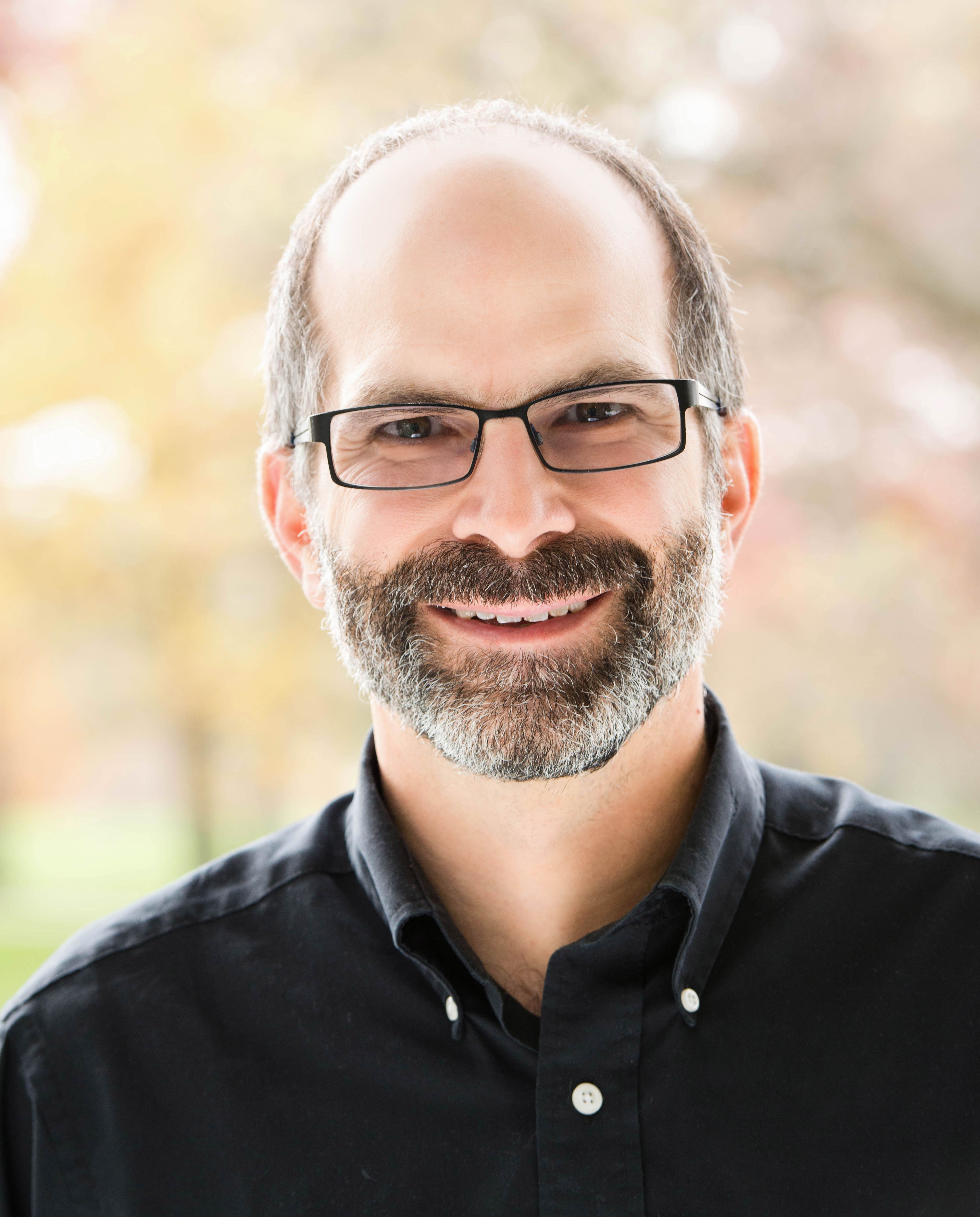 Mike Pedersen has made a tremendous impact on the professionalism and support of audiovisual solutions building throughout campus. His professional guidance, attention to detail, and customer focus are second to none. Mike's combination of subject matter expertise and dedication to professionalism, team-oriented solutions for audiovisual technology integrations and service have improved the working and learning lives of professional staff, faculty, and students throughout campus. A few notable accomplishments include: creating and finalizing a list of campus standard equipment to be used in all University installations to create a consistent user experience throughout classrooms and conference rooms across campus; establishing the Audiovisual Pros group on campus to disseminate information and education to campus departments and professional staff; and managing an operations team for supporting campus installations as well as designing, installing, and implementing small and medium size audiovisual projects for campus. Mike cares a lot about the ISU community and wants to continuously improve and innovate to make our audiovisual technologies second-to-none for a higher education institution.
---
Cynthia Robertson, Program Assistant II, Seed Science Center - Experiment Station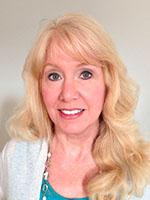 Cindy Robertson is a truly exceptional employee for the Graduate Program in Seed Technology and Business and the Seed Science Center. She is a very talented graphic designer and has redesigned the promotional materials, websites and paper materials for the graduate program, National Seed Health Systems and the Seed Science Center. Cindy has also helped increase exposure on social media platforms for the various entities she assists in the building. Cindy plans and manages the bi-annual Seed Technology and Business short-course on campus which takes a lot of foresight, organization and communication. She goes above and beyond to make participants' experience truly exceptional. She offers shuttle services, helps members get the things they need while they are here and takes providing excellence very seriously. She specifically gets recognition from participants for her hospitality, attention to detail, and for her 'above and beyond' mentality.
---
Karen Rodekamp, Program Coordinator III, Campus Dining Services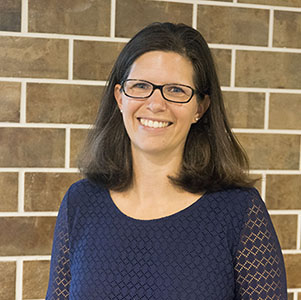 Karen Rodekamp, Manager of Business and Support Services with ISU Dining, has been an employee of ISU for 20 years. Karen is known for her optimism and problem solving capabilities. Karen has lead ISU Dining through University leadership changes, significant changes in enrollment, and evolving student expectation with efficiency and documented success. Due to her leadership, ISU dining has withstood a thorough review for possible outsourcing, grown voluntary meal plan numbers, and has stayed well connected with the student population. Recently, Karen has provided leadership for establishing a program to support food insecurity among our students with the "Give a Swipe" program. Karen also helped implement the "Grab and Go" concept at two locations on campus which allows students to pick up nutritious and portable items to take with them to class, work, or other campus activities. Karen is one of those treasures who works so hard behind the scenes, does so quietly and humbly, and is very deserving of a CYtation award.
---
Andrew Severin, Scientist I, Biotechnology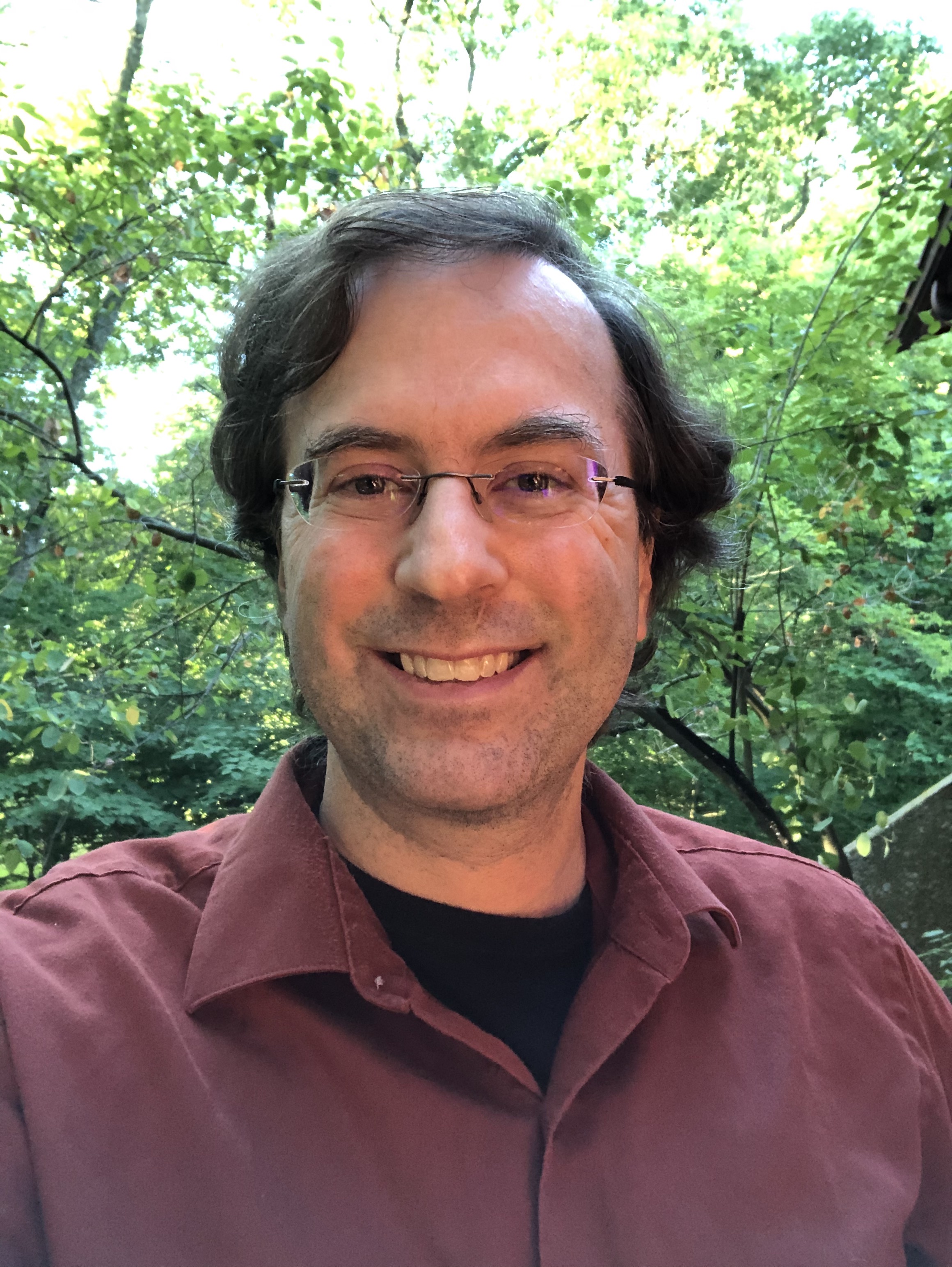 Dr. Andrew Severin is one of the most compassionate and generous individuals at ISU. Andrew is the Facility Manager of the Genome Informatics Facility with the ISU Office of Biotechnology. As a leader, he is remarkably inspiring and always leads by example. Andrew has always been incredibly charitable with his time and knowledge, going out of his way to assist and further educate those who call upon him. He keeps his team motivated by encouraging them to participate in not only academic related matters, but shares ideas to maintain a healthy work-life balance. Andrew has dedicated a great measure of his life to this facility, translating remarkable amounts of data into applicable information, and in communicating his vast knowledge to all who seek it. What Andrew has done for the scientific community with his GitHub repository, published materials, and his efforts at educating coming generations of genomics and bioinformatics professionals, simply put, is immeasurable.
---
Dwayne Schrunk, Assistant Scientist II, Veterinary Diagnostic Laboratory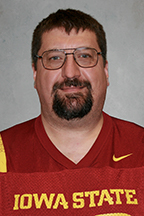 Dwayne Schrunk is laboratory manager of the Analytical Chemistry Services (ACS) section of the Veterinary Diagnostic Laboratory (VDL). Since his promotion to manager, Dwayne has been instrumental in improving workflow and efficiency within ACS, decreasing turn-around time for test results, increasing focus, and maintaining high quality results. Upon the departure of a faculty member in 2018, Dwayne accepted additional responsibilities. During this time when faculty leadership was absent, Dwayne exemplified extraordinary leadership qualities including critical decision-making abilities regarding suitable research projects accepted by VDL and how results should be reported to researchers. Dwayne's innovative skills are demonstrated through a team approach to the development of new analytical methods, allowing the ACS team to provide additional services to clients.
---
Dana Schweitzer, Program Coordinator I, Entomology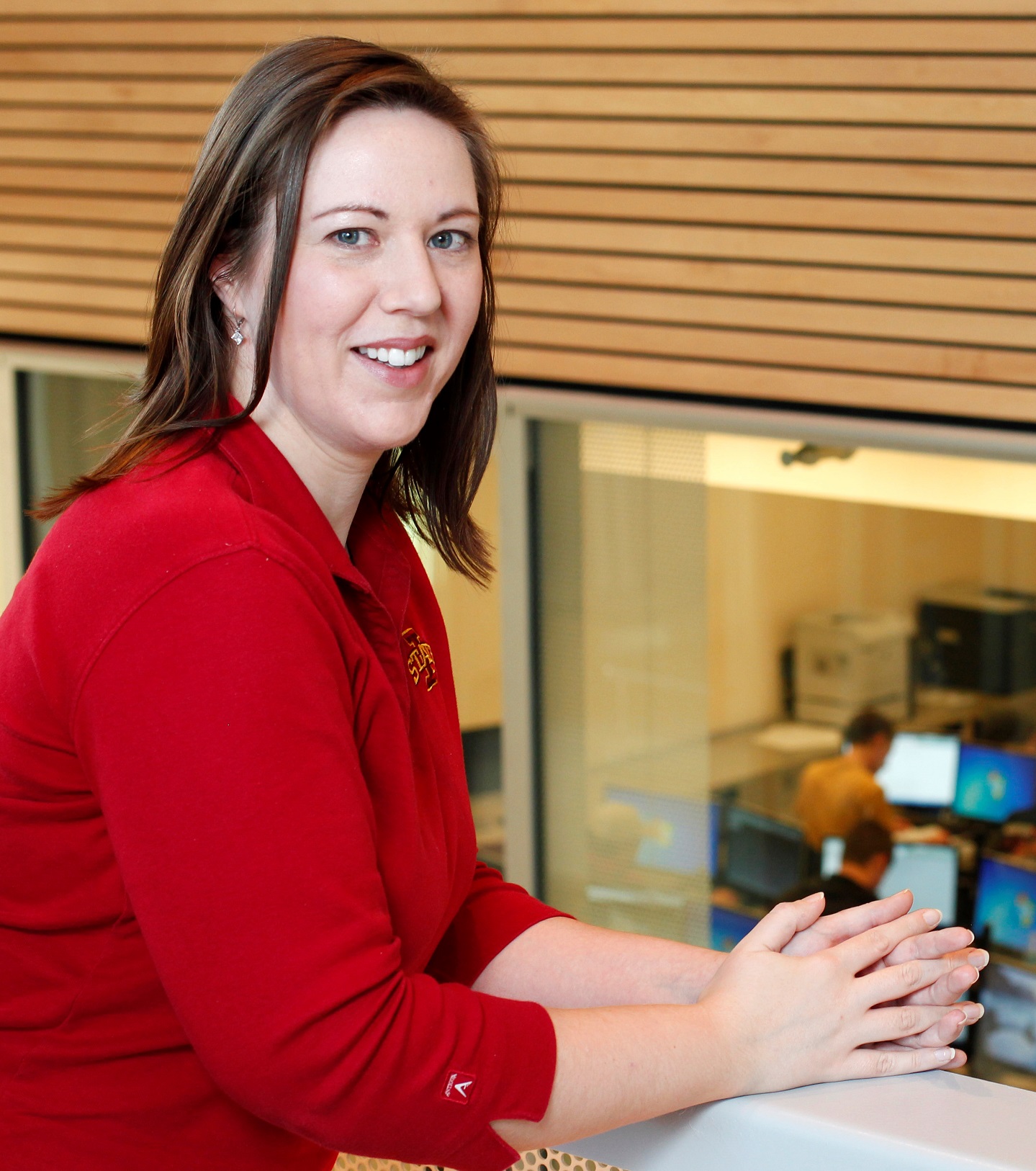 Dana Schweitzer's leadership and accomplishments are extraordinary and contributing directly to national recognition of Iowa State and Iowa's citizen efforts to unite agriculture and conservation communities in reaching a common goal of sustaining the North American monarch butterfly population through research, education, and direct action. The eastern monarch butterfly population has declined by 80% during the past 20 years and Iowa is in the heart of the monarch's summer breeding habitat. Given Iowa's unique opportunity to support monarch conservation, the Iowa Monarch Conservation Consortium was established in 2015. The Consortium now includes 45 diverse organizations, whose efforts are facilitated by ISU, to provide the best-available scientific information to Iowa's citizens. Dana's leadership, skills, and commitment have been instrumental in helping ISU and Iowa-wide teams meet the goals and objectives of this highly complex, multi-disciplinary effort. The broad impact of Dana's contributions are reflected, in part, by the Consortium receiving the "Leadership in Collaboration" award from the Iowa Secretary of Agriculture at the 2018 Iowa Agriculture Leader awards ceremony.
---
Megan Van Heiden, Senior Assistant Director of Student Assistance, Dean of Students Office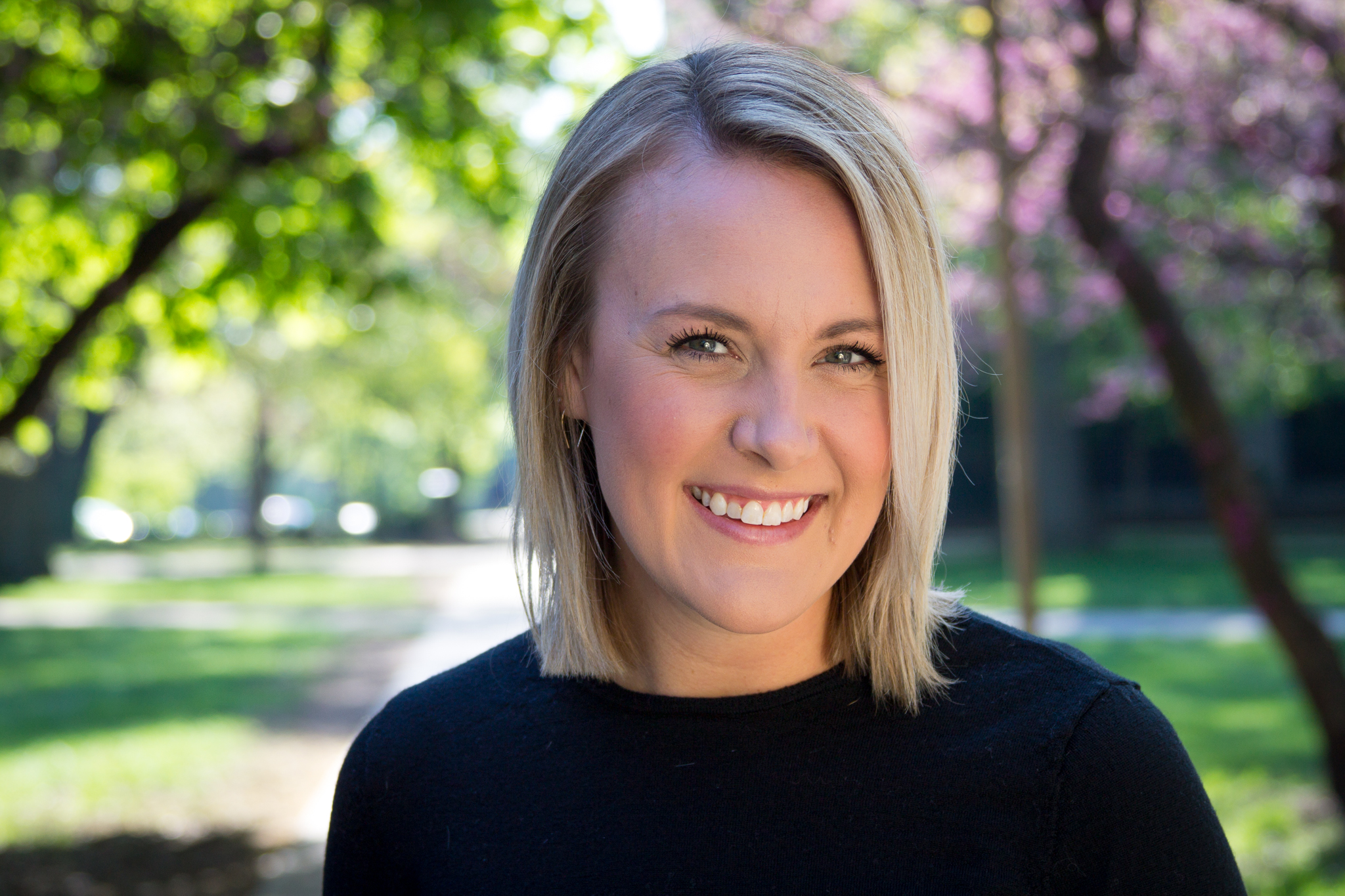 Megan has made lasting impacts, not only in her role as a Senior Assistant Director in the Office of Student Assistance, but across the greater Iowa State University campus. Megan's role in the Dean of Students Office includes supporting students throughout their most difficult and vulnerable times. As the Adviser of Parent and Family Programs, Megan collaborates with students to plan Cyclone Family Weekend, an opportunity for families to spend time on the ISU campus and experience what being a Cyclone is all about. This year, over 1,300 students and family members participated. In collaboration with campus partners, Megan led the development of a memorial page entitled Cyclones Forever for students who have passed away while at ISU. Megan's service as a representative on the Professional & Scientific Council, the Mental Health Task Force,the Division of Student Affairs United Way Committee, and the Green Dot program signifies her commitment to improving the ISU experience for faculty, staff, and students in addition to the greater Ames community.
---
Barbara Wollan, Field Specialist III, Human Sciences Extension and Outreach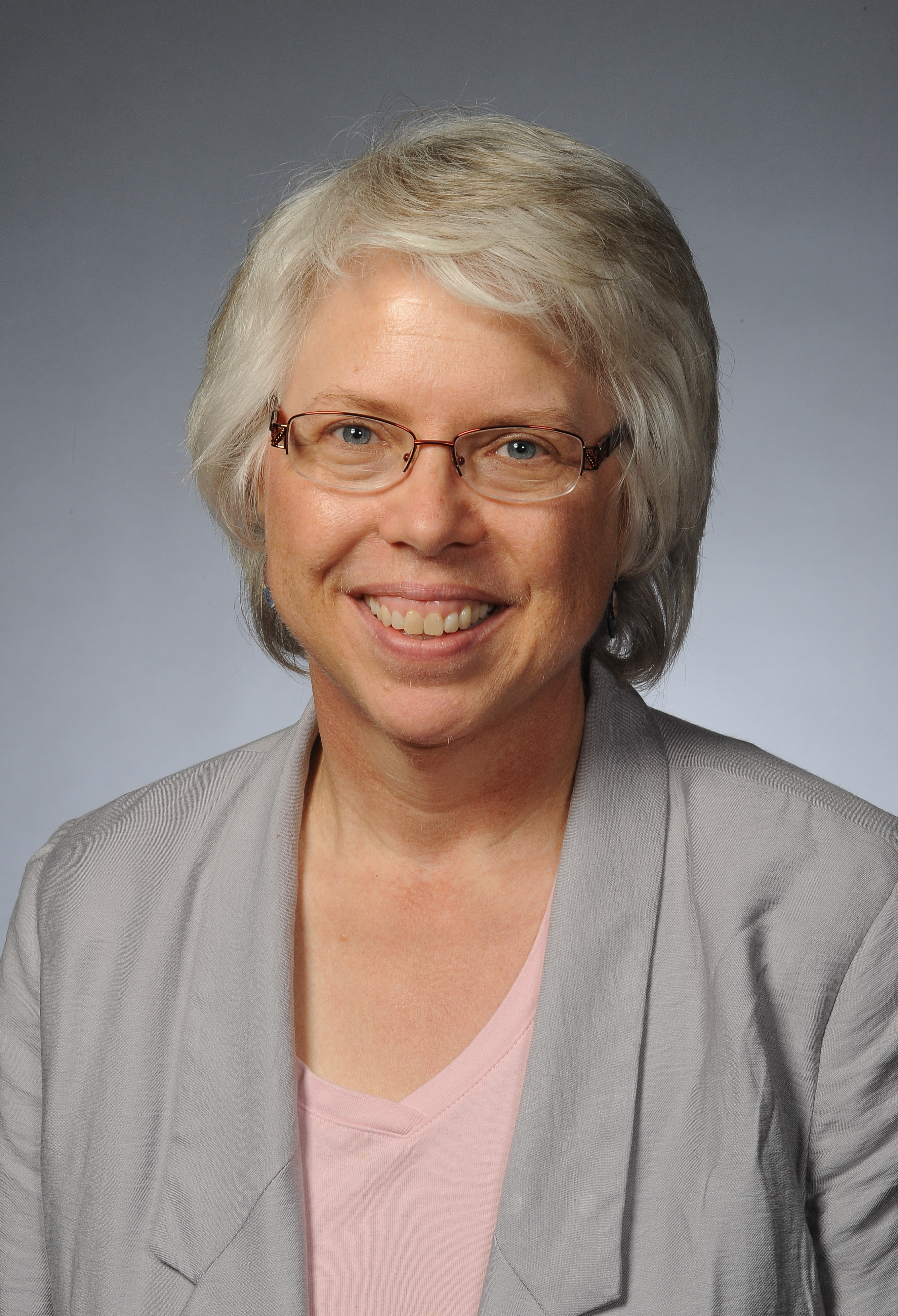 Barb is a leader among her peers in Human Sciences Extension and Outreach particularly within the family finance team. She has played a central role in the team's efforts to address technical financial content, including health insurance and retirement planning. Barb wrote the first version of the "Writing Your Retirement Paycheck," a 2-part workshop series targeting those who are preparing to retire in the next few years. She worked with the retirement team over the past four years to pilot and finalize the curriculum. Barb is completing her second term on Professional and Scientific Council. As a member of the Compensation and Benefits committee, she has played an active role in clarifying issues of importance to P&S staff. She authored the first draft of the Council's recommendations for improved performance appraisal processes across the University. She has also represented the Council on the University Benefits Committee for three years. Barb is a strong advocate for the unique needs of Extension employees and others who are based off-campus.
---
2019 Outstanding New Professional and Scientific Council Member CYtation Award Recipient
Jamie Sass, Program Coordinator I, Business

Jamie Sass joined the Communications Committee in February 2019 and has been a wonderful addition to the team. She has great ideas and is always willing to help with whatever needs done. Her friendly personality and sense of humor contribute to a positive team. In addition, she has knowledge and expertise with social media and has put significant time and effort into improving the quality and usefulness of the various Professional and Scientific Council social media platforms by researching and sharing best practices, creating standard guidelines for posting, and creating a calendar for planning and optimizing posts. The work Jamie is doing through social media provides another way to get important information distributed to all Professional and Scientific employees. We are thankful to have Jamie on the P&S Council and as part of the Communications Committee.
---
2019 CYtation Team Award Recipients
Student Wellness & Student Conduct: New Diversion Program
Team Members: Brian Vanderheyden, Joel Hochstein, Sara Kellogg, Liz Luiken
The Student Wellness & Student Conduct–New Diversion Program team is a partnership between the Departments of Student Wellness and Student Conduct. The two departments partnered to completely revamp student alcohol and drug sanctioning at Iowa State University. Through their vision, they have created a system that shifts the focus away from penalizing personal substance use behavior to a more health-centered system that focuses on evidence-based strategies and practices, rooted in behavior change and student development theory. Initiatives such as "Party Like a Cyclone" and ISU's Collegiate Recovery Community have been developed to support student safety and wellbeing related to substance use. This team is a wonderful example of ISU's commitment to student success and becoming a health promoting university.
---
Iowa State University Book Store Course Material Team
Team Members: Heather Dean, Carl Arbuckle, Katelyn Engh, Lisa Goeres, John Wierson 
The Iowa State University Book Store Course Materials team works diligently to advocate and promote course material affordability for Iowa State University students, while also making a difference nationally. This team has gone above in beyond in developing and growing the Immediate Access digital course material program and textbook rental program.The efforts of this team to engage faculty and negotiate with publishers is putting money right back into the hands of students by making course materials a more affordable part of their education.While this team is charged with overseeing and managing the inventory and sales of course materials as part of their job descriptions, they have taken their responsibility to Iowa State University a step further in ensuring that student impact is first and foremost for all efforts and decisions that they make.
---
Flu Shot Clinic Team
Team Members: Kori Grooms, Chris Broshar, Karla Concannon, Savita Devrajani,Stephanie Downs, Karla Godfrey-Dixon, Whitney Groomes, Nathan Hannover, Kurt Hulsebus, Richard McColley, Aaron Rogers, Becky Teed, Emily Terlow, Kelly Walker, Ashley Whitehead
The Flu Shot Clinic team has gone above and beyond their duties to provide campus the opportunity for free flu vaccination, done so with extraordinary results by vaccinating 3,410 individuals in two weeks during the 2019 session, and positively impacting Iowa State University's ability to continue operations during flu season. The team members arrange the Clinic, order supplies, hire additional temporary staff, advertise and promote the Clinic, and develop methods to streamline the process to improve the customer experience and increase participation. Flu Shot Clinic Team actions contribute greatly to the health, wellness, and efficiency of Iowa State University.