2020 CYtation Awards Ceremony
---
2020 Woodin CYtation Award Recipient
Jessica Shannon, Assistant Director of Nursing and Patient Services, Student Health Center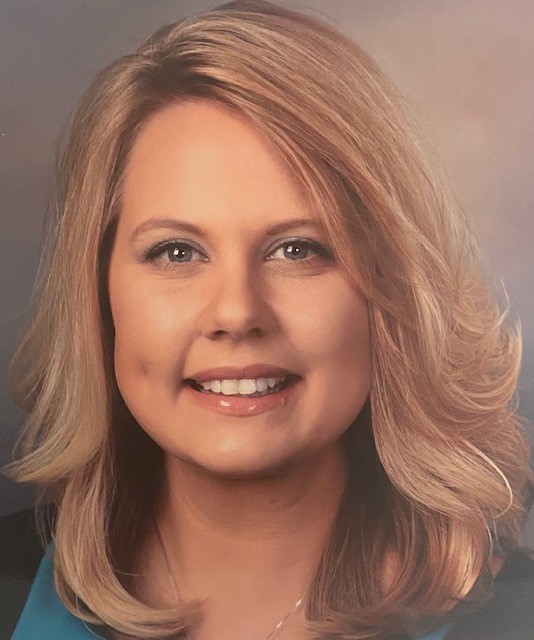 Jessica has displayed exceptional leadership in 2020 coordinating the effort for COVID testing, managing logistics, and supporting her employees. While managing the needs and schedules of her nursing staff, she fills the extremely important role of Sexual Assault Nurse Examiner. Throughout this stressful time, Jessica has had to work countless hours, before and after close as well as weekends, to manage the extra load of supporting and coordinating COVID testing. Jessica has gone over and above to serve her nursing staff and the Iowa State community with kindness, empathy, and dedication.


 
---
2020 CYtation Award Recipients
Nathan Brockman, Curator III, Reiman Gardens
Nathan Brockman is the Entomologist and Butterfly Wing Curator at Reiman Gardens. He is a part of every exhibit at the gardens and engages with the public. Nathan maintains one of the most diverse USDA regulated butterfly exhibits, which includes tropical and native species in the United States. He is just as passionate speaking with a group of small children as he is with adults and his attitude and passion are infectious. Nathan educates hundreds of people about pollinators annually. He truly exemplifies the mission of Reiman Gardens, which is to educate, enchant, and inspire an appreciation of plants, butterflies, and the beauty of the natural world.
 
---
Colby Clark, Career Services Coordinator, Business Career Services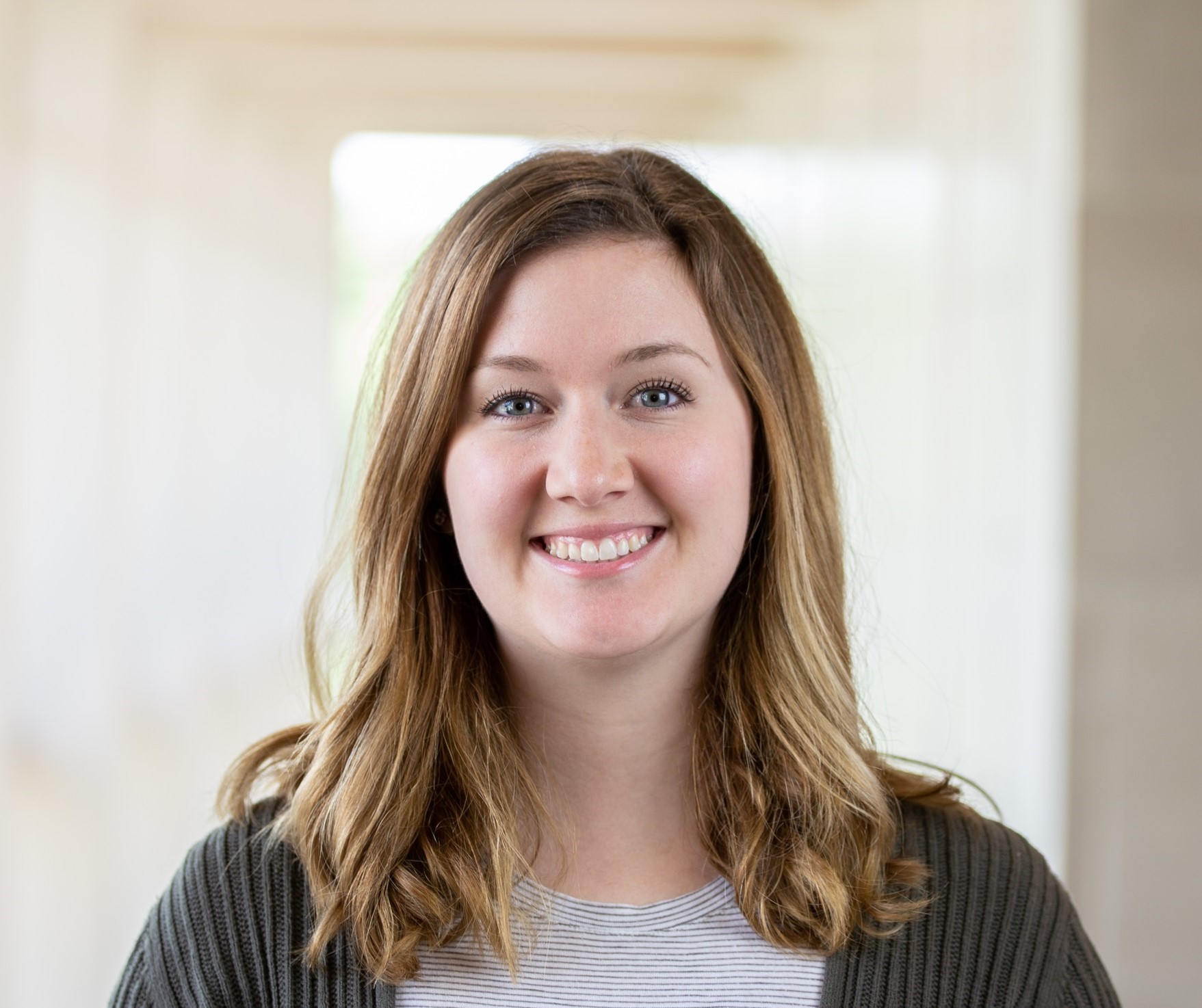 Colby, an administrative assistant in the Ivy College of Business Dean's Suite, took on the responsibilities of the recruiting coordinator position. Colby collaborated cross-campus to plan the first virtual People to People Career Fair and virtual Business, Industry & Technology Career Fair, events that each engage over 100 employers and thousands of students. In addition to these large-scale events, Colby planned and administered five boutique career fairs for the Ivy College of Business. Colby stepped up in our time of need, and Business Career Services is extremely grateful for her adaptability, leadership, and incredible work ethic.
 
---
Daryl Herzmann, Systems Analyst III, Department of Agronomy
During his time at ISU, Daryl has played critical roles supporting a wide range of disciplines for which weather conditions are critical. Daryl developed and maintains the Iowa Environmental Mesonet (IEM) which gathers, collects, compares, disseminates, and archives weather observations from eight different observing networks in Iowa. His web project site generates billions of hits per month, with more data downloads than any other ISU web site. He has presented his work in multiple publications and invited talks. Daryl's knowledge of multiple advanced computing systems was essential in the successful development and execution of the Daily Erosion Project (DEP), a system that estimates real time soil erosion losses across multiple Midwestern states. His modeling system integrates data from multiple input sources into the most advanced soil erosion and water runoff estimating system in the world. He is a dedicated ISU citizen and his work supports Iowa State's land grant mission.
---
Kyle Holtman, Assistant Director, Learning Communities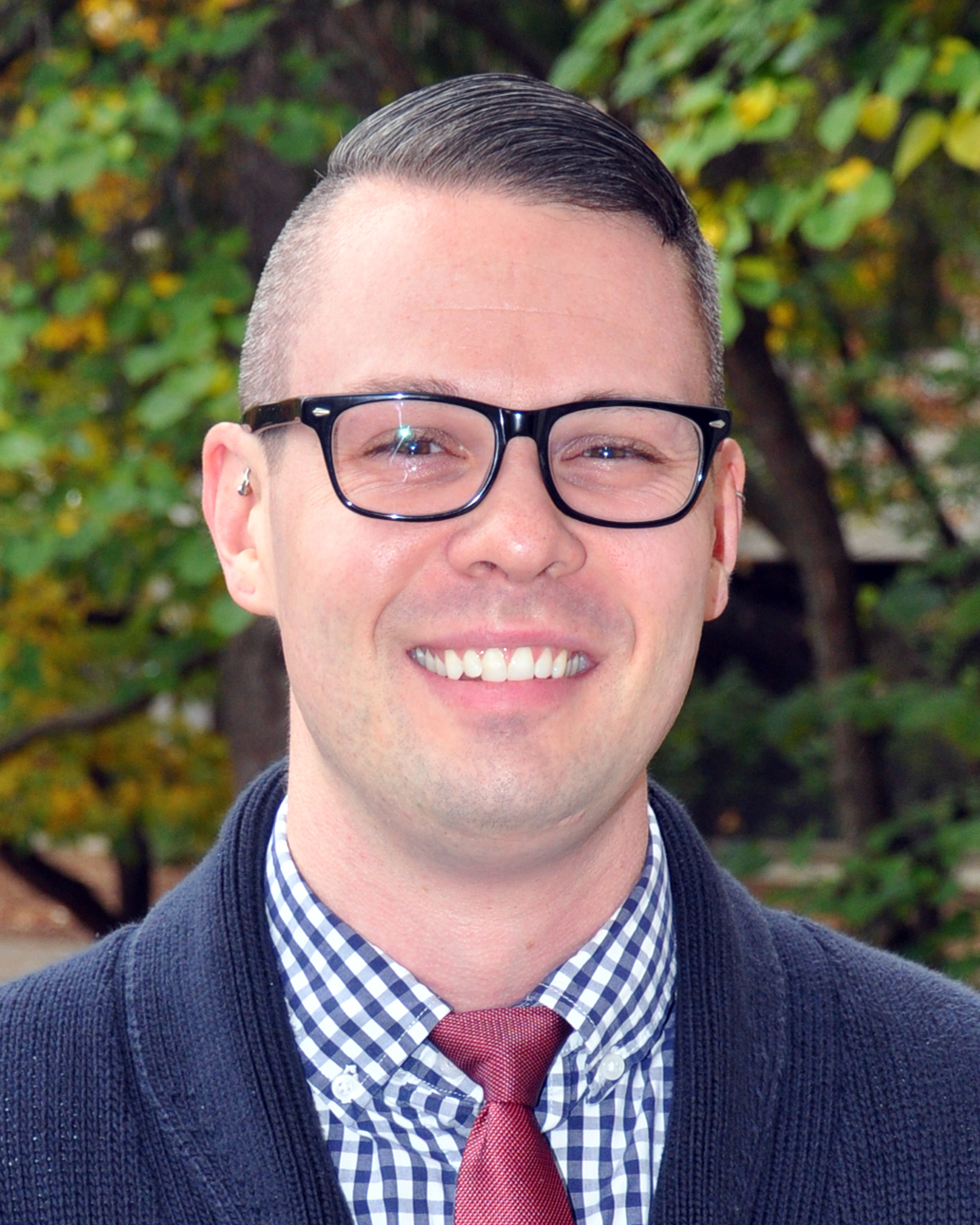 Kyle, Assistant Director of ISU Learning Communities, has shown dedication to transforming student leadership on campus. This dedication was brought to a new height in August 2020 when Kyle redesigned the annual peer mentor training program to meet the demands of COVID-19.  Despite challenges, including the derecho occurring during training, Kyle successfully executed the training. The redesign was a great accomplishment and one that will continue to offer flexibility and timely content delivery to peer mentors in the future. Kyle's work within the Learning Communities has enhanced the peer mentor experience and will continue to influence the promising practices that support future cohorts of student leaders working within the program and beyond.
---
Ali Jensen, Event Planner II, Office of Admissions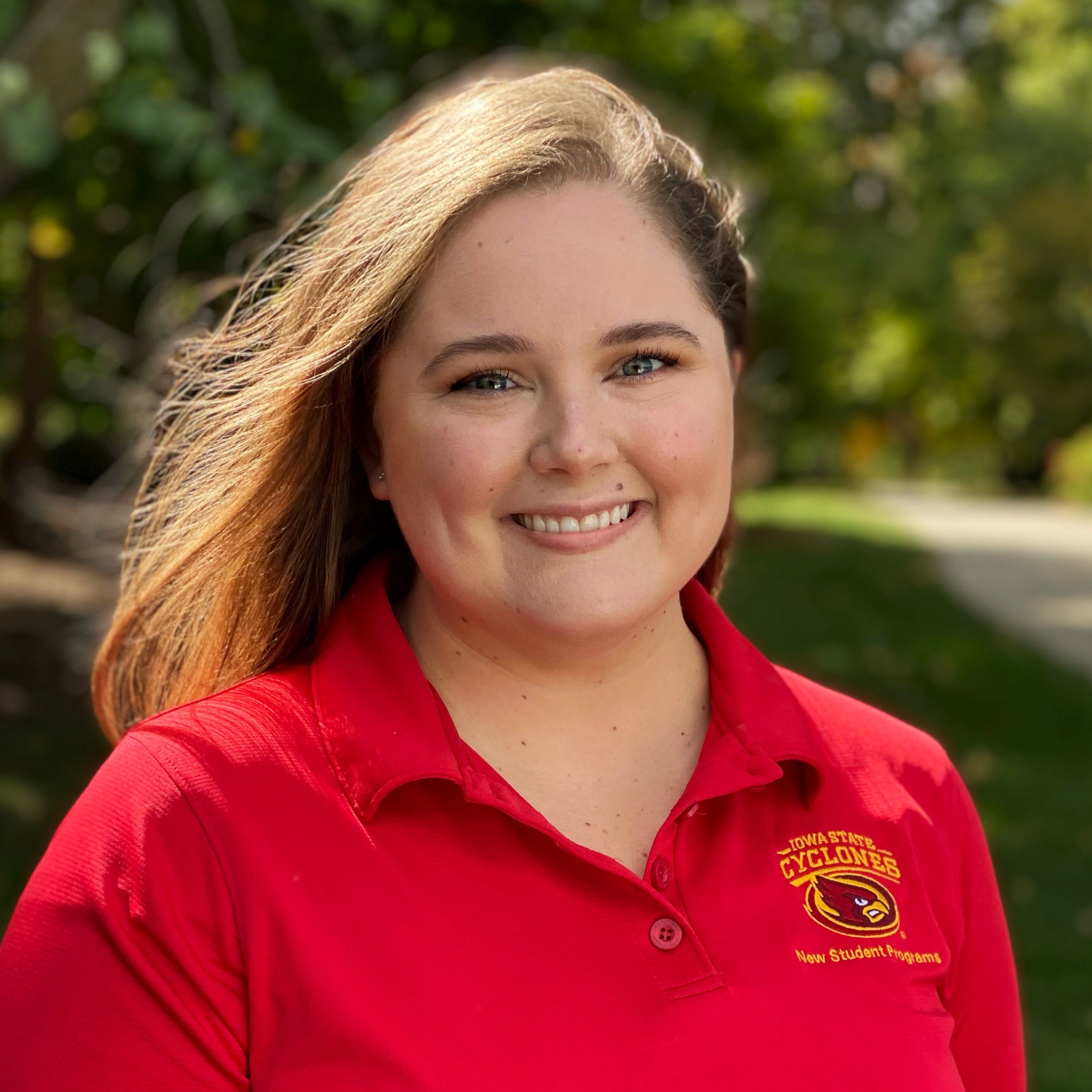 Ali has gone above to serve incoming students and their families over the course of this academic year with her guidance and implementation of a new virtual orientation completed by thousands of new Cyclones in 2020. Ali led the New Student Programs team with her technical knowledge of a new online platform and created campus partnerships to gather and publish the information in time for new students to start their Iowa State adventure. With just under six weeks to launch, Ali created an entirely virtual orientation experience which is unheard of in the university's history. She was an excellent partner to the campus community to help others see the possibility of engaging students without the on-campus experience.
 
---
Judy Knoblock, Grants Specialist I, Engineering Research Institute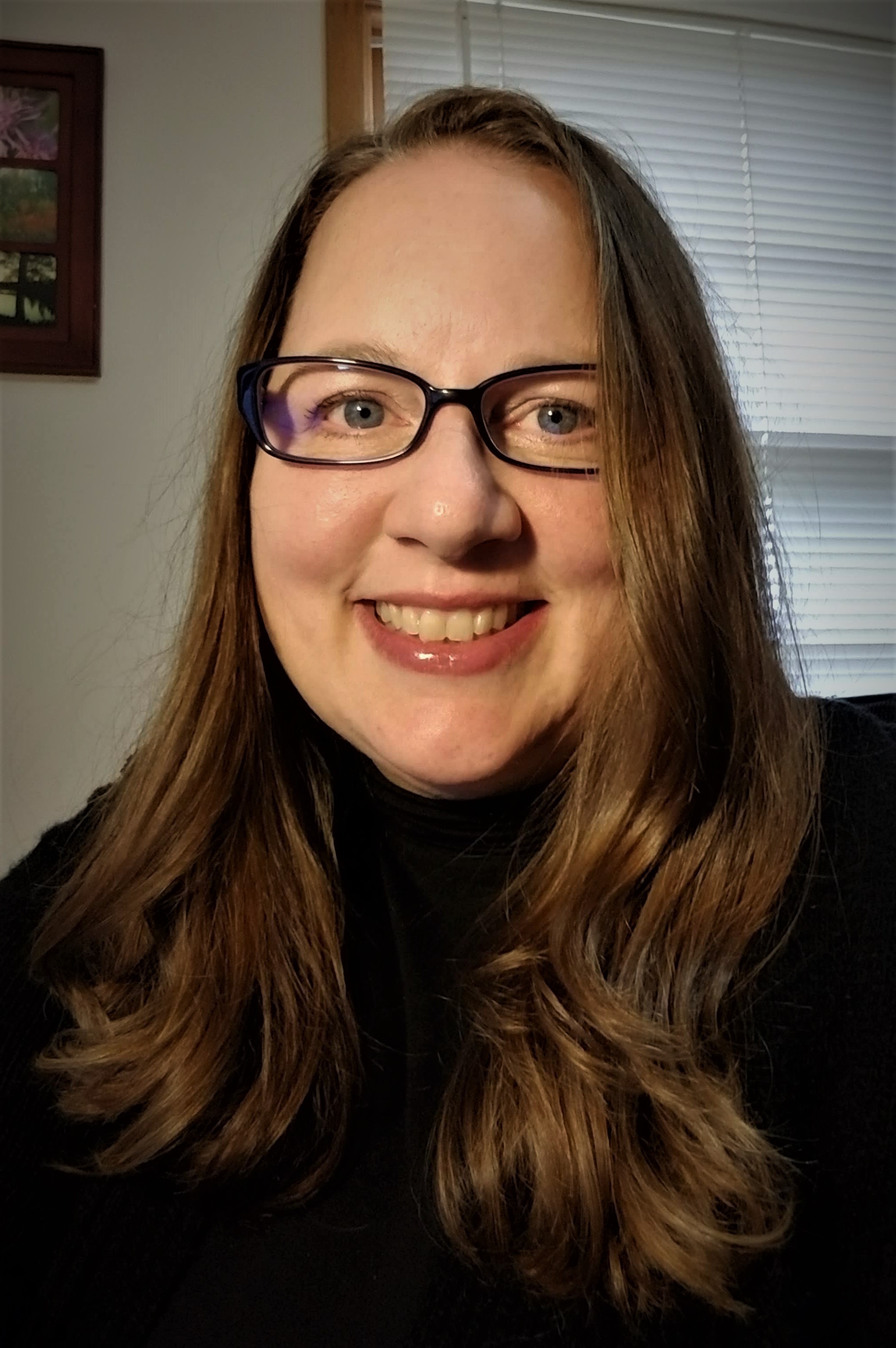 Judy  has been tireless in supporting faculty, staff and students working on projects in the portfolio of funded research projects that she manages in the Engineering Research Institute. Judy provides pre and post award support for the Department of Electrical and Computer Engineering, spanning a wide range of duties such as financial and compliance monitoring, assisting with reporting, coordinating subcontracts, handling business issues, facilitating proposal submission, and participating in team Judy assisted several faculty members to rapidly organize and administer a virtual summer under graduate research program to help students facing lost summer internships and/or financial hardships due to Covid-19. Judy played a critical role during a time of stress and has demonstrated exceptional effort on all of the projects she manages. Her unique contributions to the ECSEL and RIDE projects in the past two years have impacted the success of all involved.

 
---
Erin Kramer, Instructional Designer II, Child Welfare Research and Training Project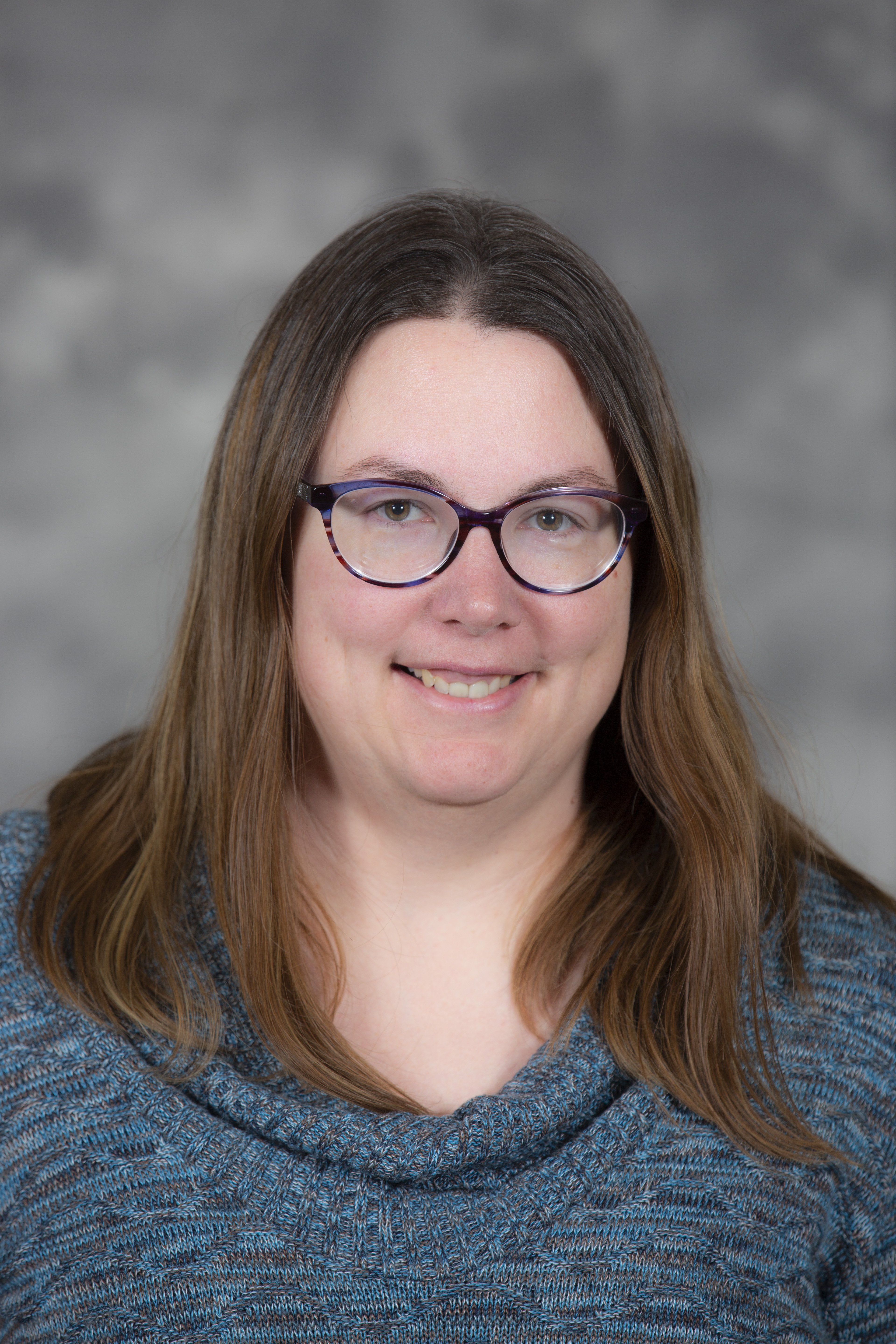 Erin has been an integral part of creating quality work and has significantly contributed to the growth, projection, and efficacy of the Child Welfare Research and Training Project team. In 2018 she began working with IDHS to design and develop two two-hour training utilized in health care, childcare, and educational environments. Since its implementation in July of 2019, over 200,000 certificates have been issued for this training. Over the past two years, the team has undergone a series of changes. Erin took on extra responsibilities to fill in gaps as needed to ensure the trainings stayed on track with high-quality educational outcomes. Throughout her five years at Iowa State University, Erin has consistently excelled in her work, exceeded her assigned responsibilities, and maintained a dedication to high-quality products and services.


 
---
Samantha Soi Meng Lei, Research Technician III, Animal Science
Sam serves as the lab manager for seven different faculty members in the Department of Animal Science. She has an uncanny ability to multitask and organize, while effectively managing millions in research funding and spearheading undergraduates in the labs. Sam is constantly going above and beyond, putting in extra hours and frequently "strange" hours as experiments can go through the night or start early in the morning. Despite this, Sam's enthusiasm for projects has never damped and her work ethic is never compromised. Furthermore, Sam is dedicated to working with and training undergraduate students. Scientists are not born, they are trained and developed; lab-managers are often the first mentors students have. Sam has successfully taught hundreds (likely thousands) of ISU undergraduates how to navigate scientific laboratories. Sam is truly committed to the department, college, university, and students.
 
---
Navya Mannengi, International Student Engagement Coordinator, International Students and Scholars Office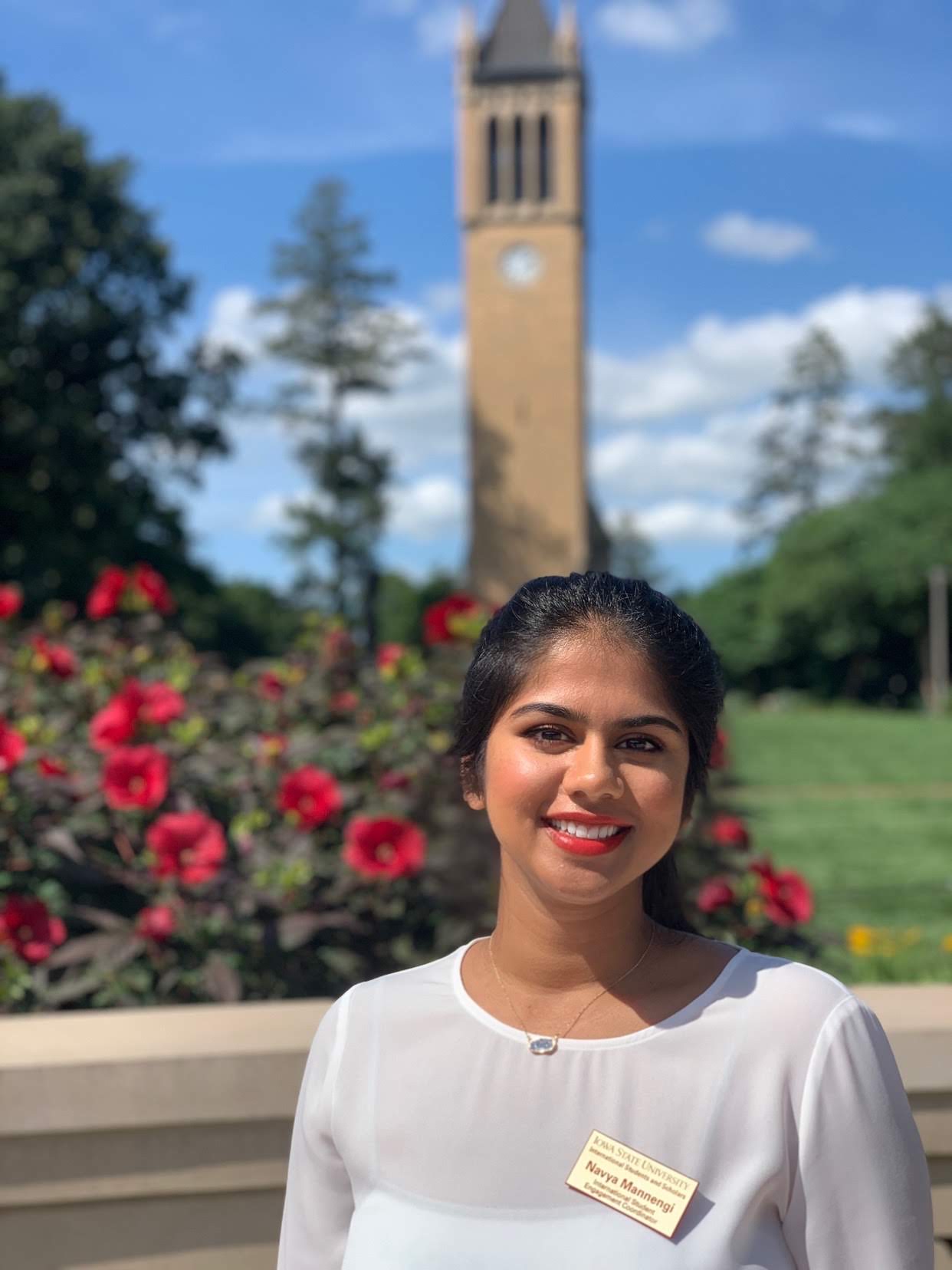 Even before COVID, Navya faced many challenges preparing international students for their arrival in the US.  There are many details which must be in order to enable an international student to succeed in the challenging academic environment of ISU. Welcoming international students is an extremely collaborative process which requires the coordination of many dedicated people across campus. COVID made the difficult task of welcoming and supporting international students even more challenging with the constant uncertainty in additional governmental requirements, changing university policies, and shifting health requirements. Navya expertly coordinated this task. She is extremely patient and professional in meeting the students' needs. Through her tireless efforts, incredible attention to detail, and collaborative spirit, Navya has been extremely effective in welcoming and supporting international students during very uncertain times. 

 
---
Terrasa Mouw-Grewell, Event Planning Manager, ISU Dining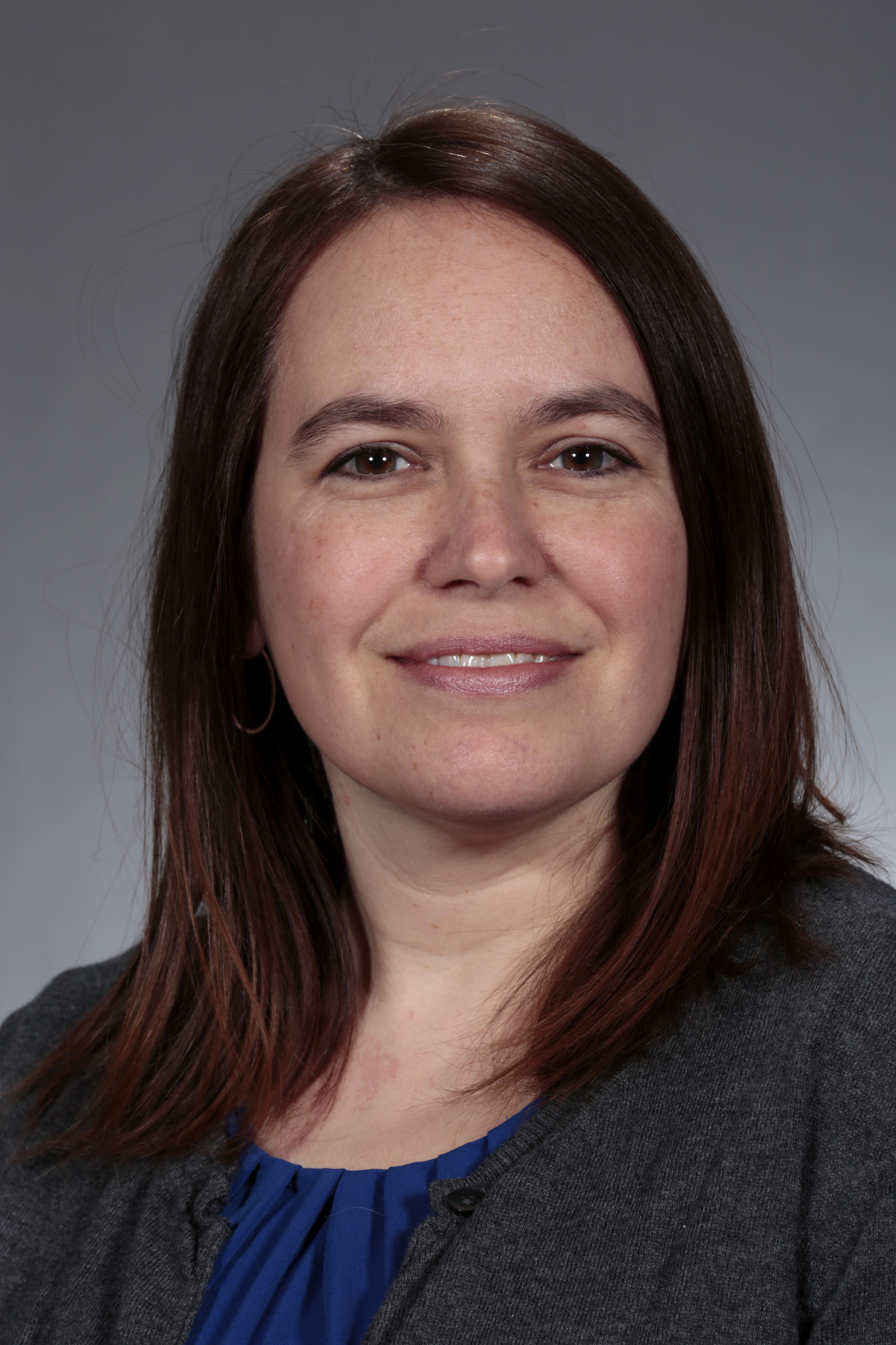 At the start of the pandemic, ISU Dining needed to centralize staffing and COVID-19 tracking for 220 full-time and 1300 student employee staff to ensure critical service needs were met.  Terrasa stepped into the role of an ISU Dining Emergency Staff Coordinator, a role that required managing an additional email account, a cell phone "hotline", and individually responding to each circumstance. Within one day of being appointed, Terrasa co- developed a plan of action to best serve students who remained on campus. Beyond this, Terrasa also managed the role of Contact Tracer.  Terrasa has not only been a leader, but a listener. Terrassa has listened to staff needs and concerns related to operations and stayed calm during the angst. Teresa tackled these added responsibilities on top of her new position as Event Planning Manager.


 
---
Pat Oswald, Adminstrative Assistant II, Ivy College of Business Undergraduate Program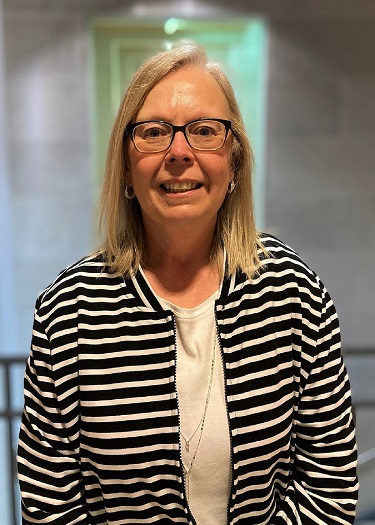 After working closely in support of academic advising and related academic records processes in the Ivy College of Business for the past few years, Pat realized a need for a better way to handle, manage, and store forms and other "advising file" materials. Pat took steps to create a filing system in CyBox, as a way to move our office away from physical advising files for each individual student in the college - the first step on our way to become "paperless" in that regard. This filing system launched in late January 2020 and serves as a repository of all the forms that Ivy advisers and students create during the course of their academic advising interactions. Pat's vision and motivation to create this CyBox system is a clear example of the kind of innovation, commitment, and service that ISU staff share with colleagues and students, going above and beyond the call of duty.


 
---
Kelly Pistilli, Academic Adviser III, Ivy College of Business Undergraduate Program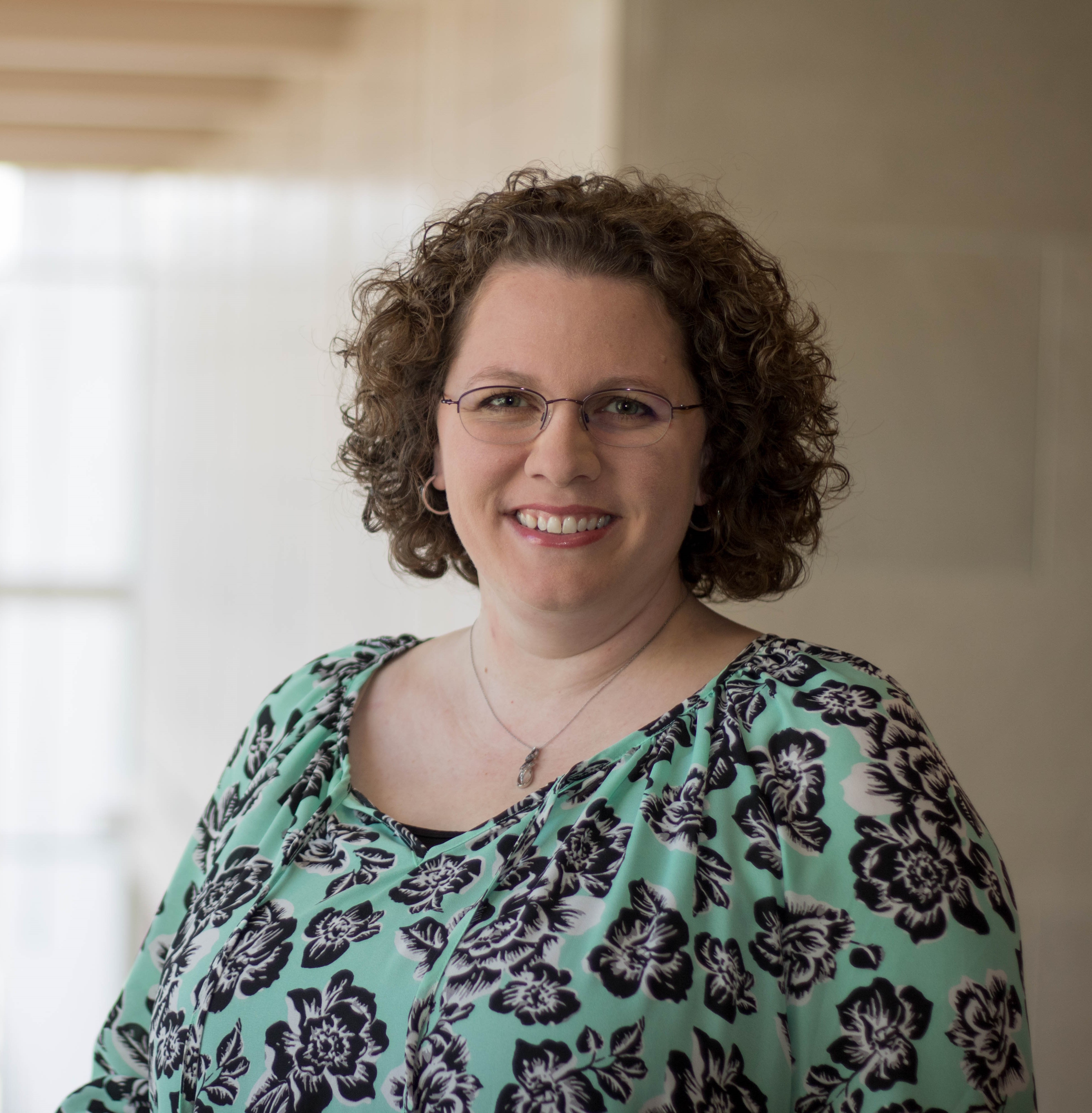 Kelly serves as an academic advisor and coordinates new student orientation and the honor's program in the in the Ivy College of Business.  Throughout the pandemic, Kelly has remained focused on what matters most – serving students.  Kelly was instrumental in creating an innovative new process for orienting new students in spring 2020 when operations moved online. Kelly rose to the challenge, developing a new process that exceeded expectations for students and her advising colleagues. In her role as honor's coordinator, she identified Canvas as an effective tool for access to information and sharing expectations. As a result, more students in the college are completing the honor's program because they have support and accountability from the beginning. Kelly's drive for continuous improvement and genuine desire to serve students deserves recognition.
 
---
Lina Rodriguez-Salamanca, Industry Extension Specialist II, Plant Pathology and Microbiology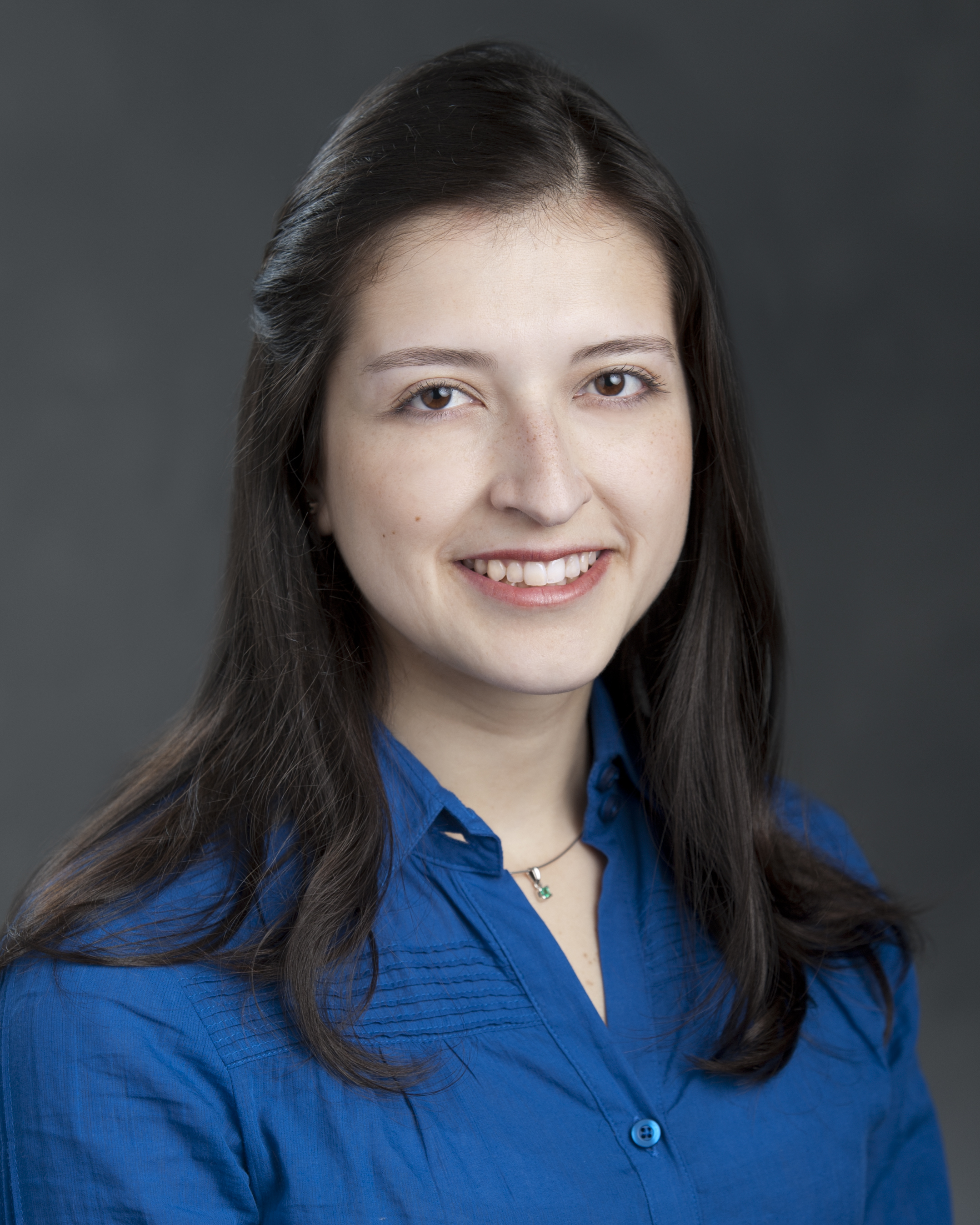 Lina is the horticultural plant pathologist for the ISU Plant and Insect Diagnostic Clinic (PIDC). She builds partnerships, is a visionary who finds new ways to solve complex issues, and a focused researcher who quickly works to identify plant problems. She has developed strong connections with more than 40 Extension county staff across the state to provide guidance and support for handling plant issues. Dr. Rodriquez-Salamanca consistently makes time to help students practice for presentations and prelim simulations. She is a dependable participant in departmental activities, from managing the grill during outdoor picnics to making sure to engage everyone in lunch conversations. Even during Coronavirus times, Lina keeps caring for her coworkers, from the enthusiastic waves across the hallway to the occasional message to check in. She works to make Iowa State University better by collaborating, solving complex issues, and providing research that saves farmers money.
 
---
Lisa Shimkat, State Director, Small Business Development Center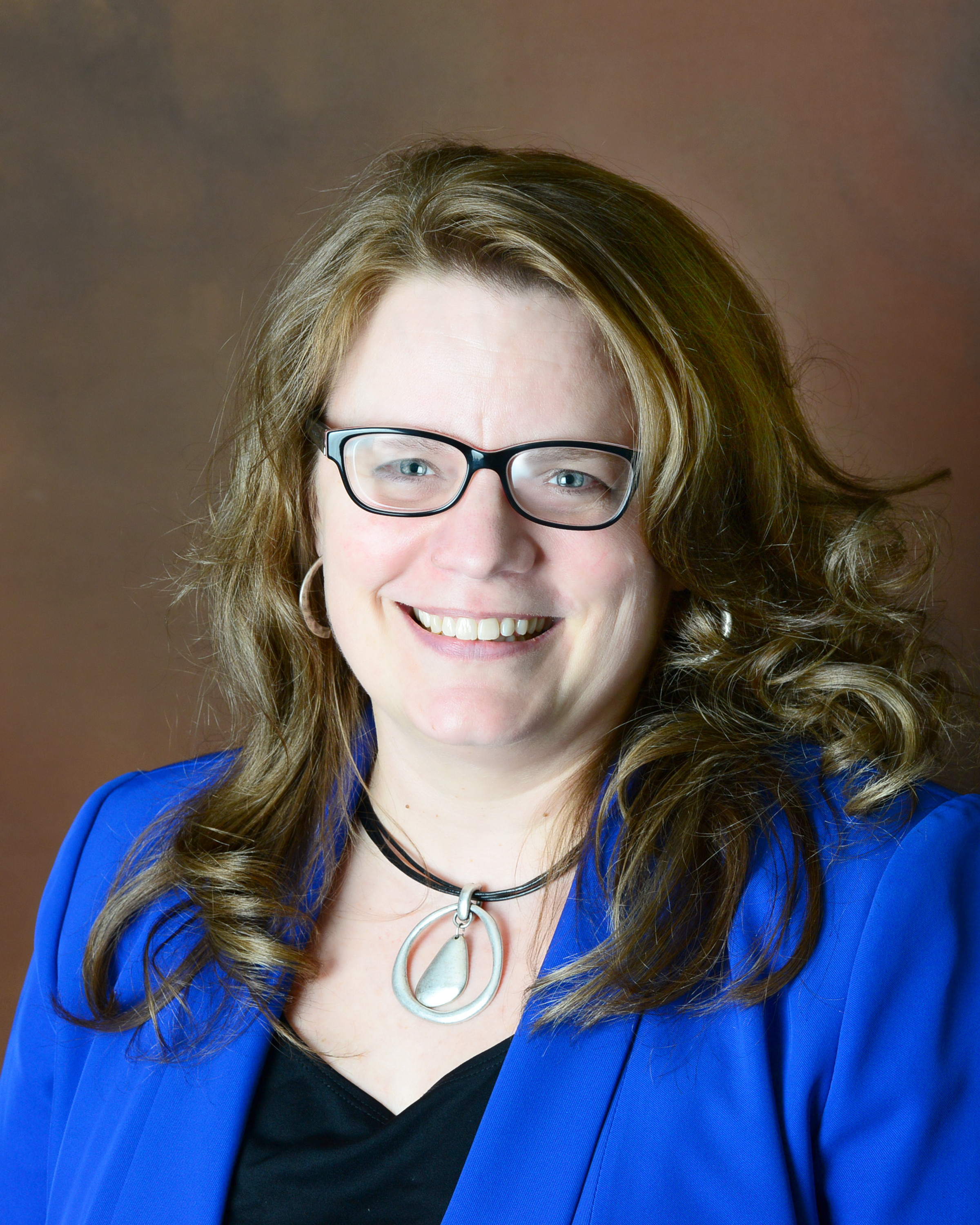 Lisa Shimkat is the State Director for America's SBDC Iowa (SBDC). Lisa was previously a business counselor and Regional Director for the North Central Iowa SBDC. She has had nearly 20 years of experience of assisting small business owners. Throughout her tenure as the State Director, Lisa has elevated the organization to new heights. When there was community spread of COVID in March, Lisa immediately transitioned the statewide team into remote work and action to assist small businesses. Because of her strong leadership and visionary efforts, they have been able to deliver significant and timely resources to nearly 70,000 small businesses. Since March, SBDC IA has provided 8,164 hours of counseling and helped secure more than $133M in capital funding. SBDC Iowa has established and strengthened statewide relationships and are seen as a national leader. Lisa has worked tirelessly with statewide partners and stakeholders to get them involved in helping small businesses that are in crisis.
---
Tori Tafoya, Quality Assurance Specialist II, ISU Dining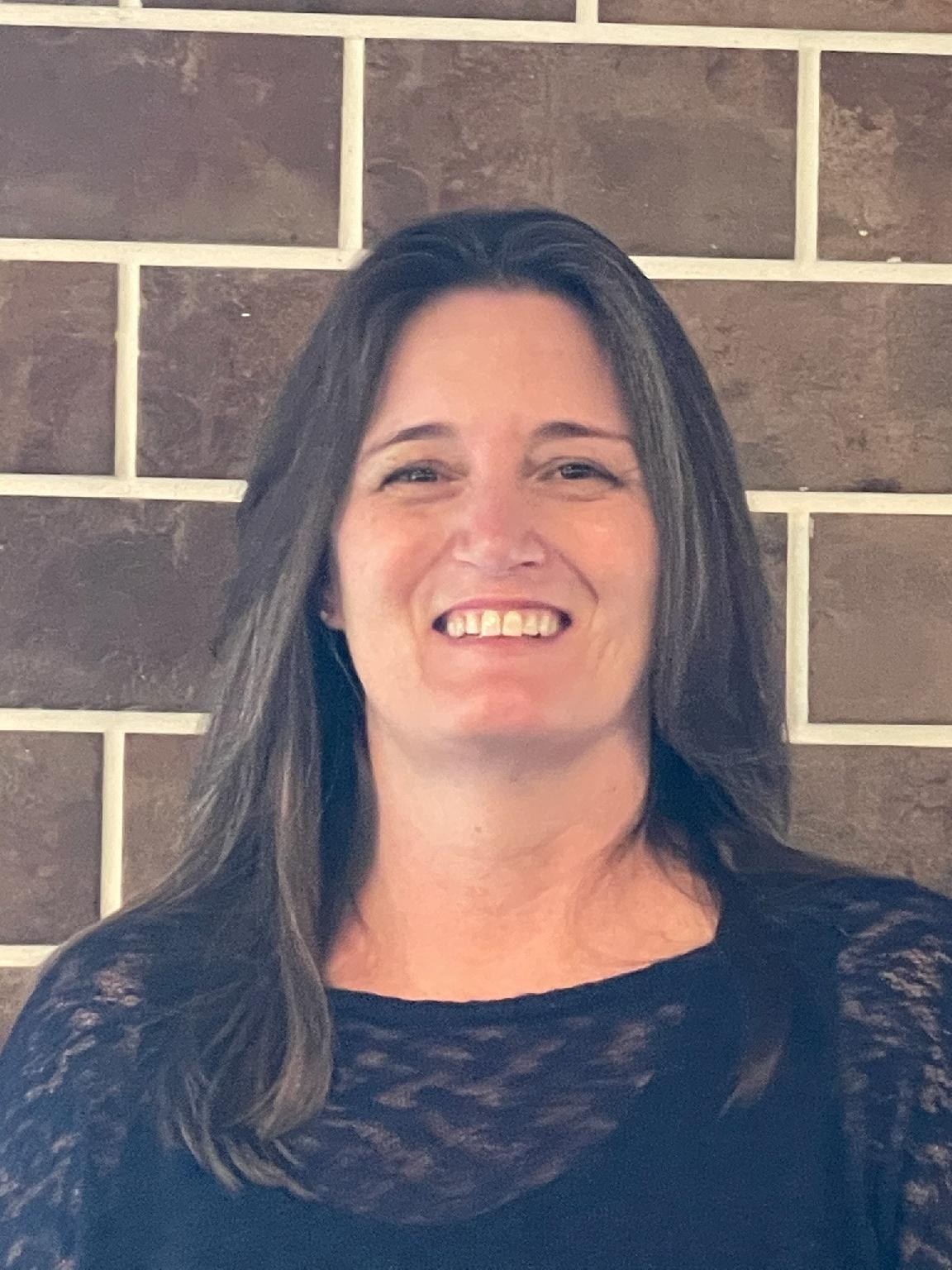 At the start of the pandemic, ISU Dining needed to centralize staffing and COVID-19 tracking for 220 full-time and 1300 student employee staff to ensure critical service needs were met.  Tori stepped into the role of an ISU Dining Emergency Staff Coordinator. Tori jumped into managing staffing needs, tracking COVID-19 communications, and developing policies related to the pandemic. While in the new role, Tori was also named the Interim Quality Assurance/Food Safety manager.  Once again, Tori did not hesitate to become a subject matter expert in yet another realm.  During the derecho, Tori stepped up again, ensuring chilled and frozen food were handled and stored safely.  Tori has taken on vital responsibilities graciously and has not faltered along the way. Tori does all this with a high level of confidence, while being logical and consistent in her decision making.

 
---
Brian Vanderheyden, Director of Student Wellness, Student Wellness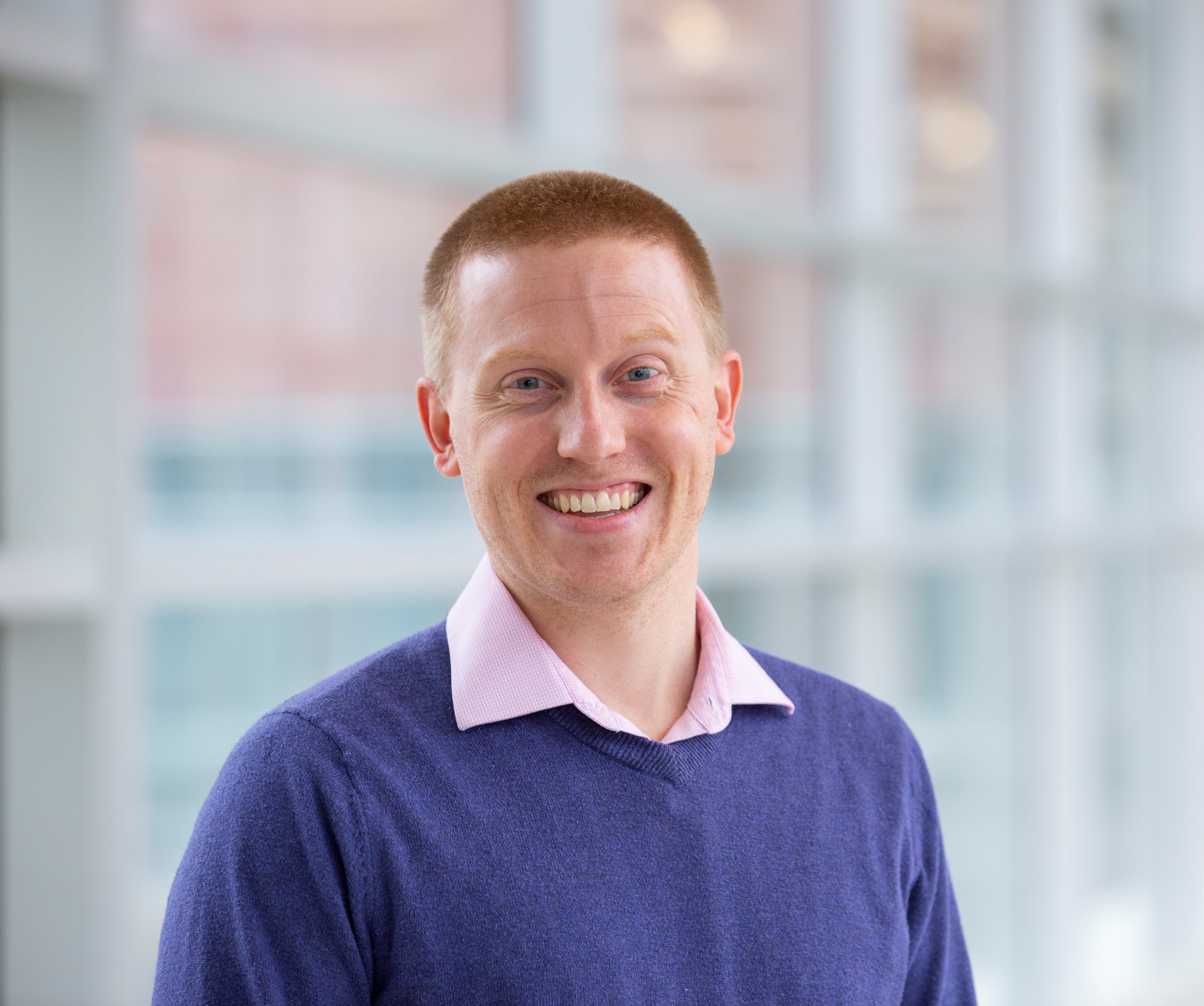 Brian Vanderheyden serves as the Director of Student Wellness and has been key to the university's operational success and the ability to safely return students to campus and stay open during Fall 2020 semester. Brian serves as the Deputy Incident Commander as a part of the emergency operations structure.  In this role, Brian assists with strategic planning for the university during the COVID-19 pandemic. He has been a major contributor to the case investigation and contract tracing process for Iowa State University and is now in charge of the case investigation process. Also, in collaboration with the Division of Student Affairs, Brian was key in pulling together and operationalizing a barrier-free response to food insecurities for our students. He helped organize the initial wellbeing campaign "Keep Community, Stay Informed, Be Well" for campus as students were transitioning to remote learning in Spring 2020. Brian is truly an individual who has gone above and beyond his normal job duties during a time of need for the institution.
---
2020 Outstanding New Professional and Scientific Council Member CYtation Award Recipient
Susan  Deblieck, Program Specialist II, Department of Horticulture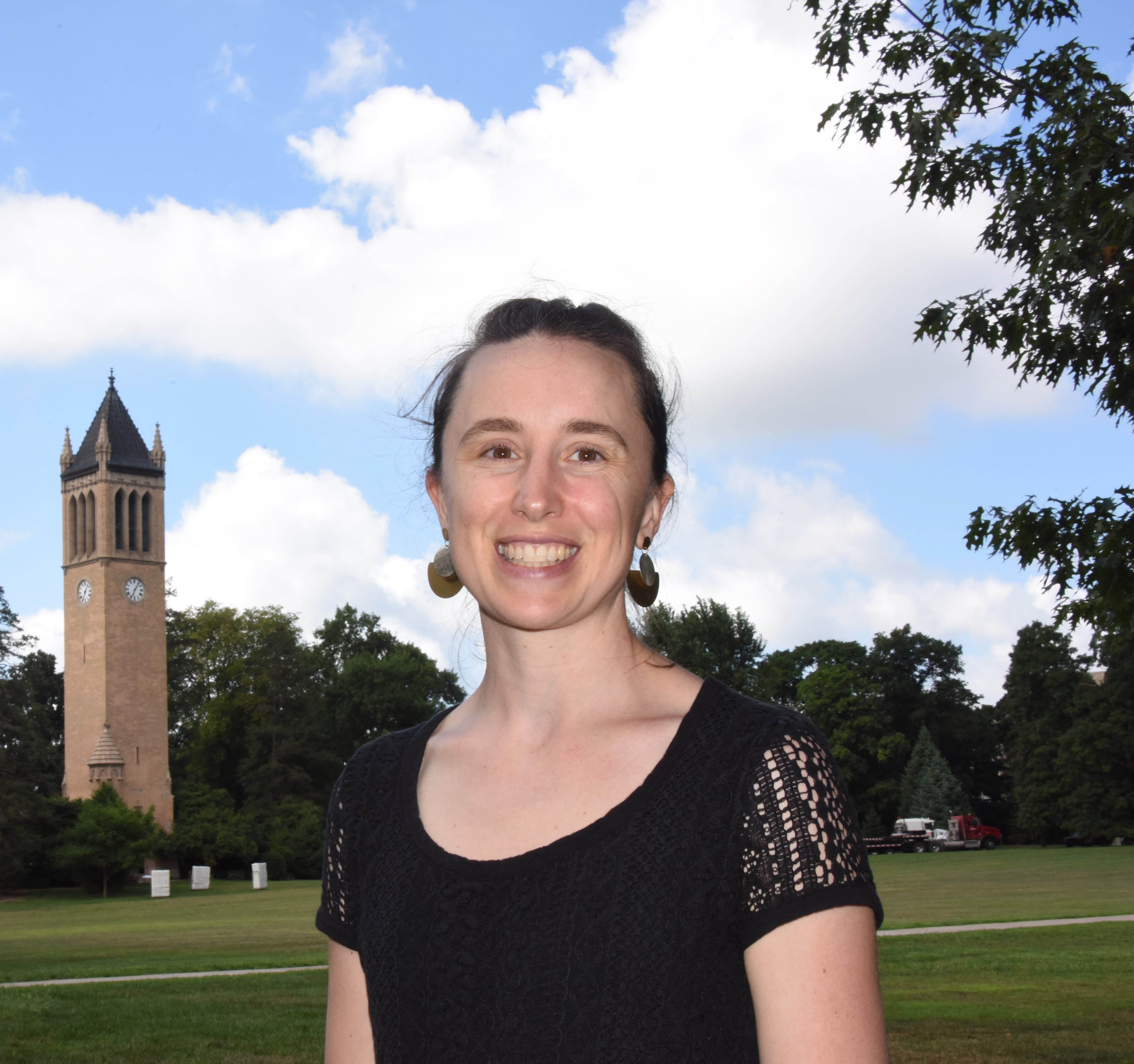 Susan was elected onto the council in 2019. She has served on the Peer Advocacy committee and currently serves on the Diversity Equality and Inclusion Committee as well as the Awards Committee. Susan served on the CALS P&S Council executive team as the inaugural Past President in 2018-2019 and currently serves as CALS Awards Committee chair. Her efforts in the CALS P&S Council have also been making a noticeable difference by formalizing their awards review process for CALS staff awards. Susan has been a dedicated member of both the Professional and Scientific Council and the CALS P&S Council.

 
---
2020 CYtation Team Award Recipients
4-H Show Iowa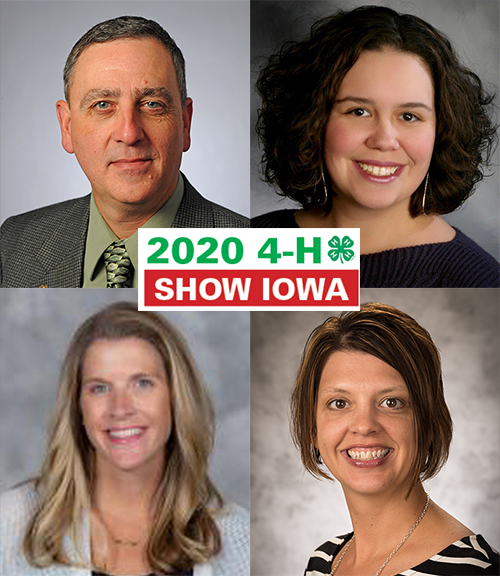 In 2020, the Iowa State Fair was disrupted as part of the global pandemic. County fair boards across Iowa made efforts to continue with safe, quality 4-H county fair experiences. Knowing there would be county entries that would normally be judged in person, the 4-H Show Iowa team quickly created an entirely virtual static exhibit showcase during what would have been the Iowa State Fair. The team developed specific requirements for video submission of educational presentations, working exhibits, Share-The-Fun and Extemporaneous Speaking, all of which would have been in-person presentations by the youth. For static exhibits, the team developed a required report on written project goals, and youth could submit a photo of their exhibit. The team understood the importance of evaluation, education, and encouragement of 4-H youth who worked on their projects over several months. This is part of the core 4-H philosophy of experiential learning.


Team Members: Mitchell Hoyer, Bonnie Dalager, Shelly Ramus, Tillie Good 
---
Center for Excellence in Learning and Teaching 
Soon after the onset of the COVID-19 pandemic, it became clear that the Center for Excelling in Learning and Teaching Team would be essential in the support of teaching and learning at the university. Through their efforts the team significantly increased the professional development programming to help faculty, staff, and students teach remotely; developed the ISU Course Template to create a professional and uniform look to all Canvas courses; and created significant updates to the CELT website including a wholly new designed "Teaching with Technology" site to include Instructional Strategies and Instructional Tools pages with how and why to use teaching-related technology. Each and every person within CELT went above and beyond their 8-5 jobs to create resources, support, and information that significantly helped Iowa State University faculty, staff, and students.


Team Members: Gretchen Anderson, Paul Hengesteg, Amy Ward, Lesya Hassell, Karen Bovenmyer, Marlys Carlson, Karen Couves, Laura Bestler
---
Cyclones Care Campaign Development Team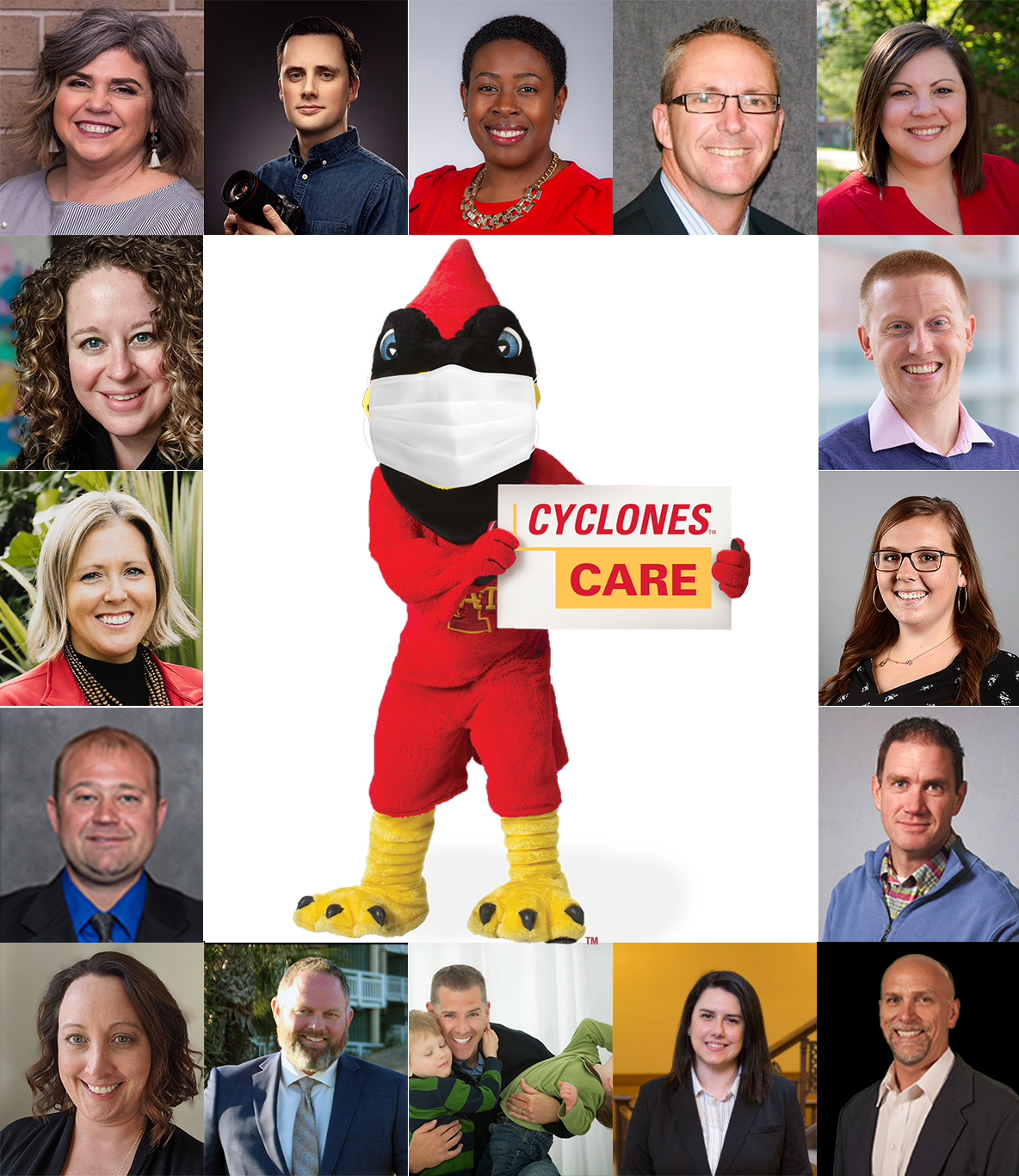 When the COVID-19 pandemic prompted a sudden move online for Iowa State University in mid-March, a team of staff and faculty joined forces to create and launch a public health awareness campaign. The Cyclones Care Campaign Development Team recognized that a branded university approach to encourage healthy behaviors would require thoughtful strategies – informed by faculty expertise and public health authorities – and simple, eye-catching messaging and visuals to resonate with ISU students and the broader campus and Ames communities. This team should be commended for its ability to juggle a variety of needs to create a public health campaign from scratch and launch it successfully during a trying and exhausting year. Each team member recognized the importance of this campaign for not only its necessity during a public health crisis but for the need to sustain and grow Iowa State's sense of community during a stressful and isolating time.
 

Team Members (clockwise): Deanna Sargent, Ryan Riley, Jazzmine Brooks, Rob Schweers, Katy Cran, Brian Vanderheyden, Lauren Carter, Steve Couchman, Paul Richmond, Chelsea Davis, Jed Findlay, Nathan Thole, Jenny Pollard, Tyler Rutherford, Brittney Rutherford, Kristin Erdman
(not pictured) Erin Rosacker, Carole Custer, Kerry Dixon
---
Hilton Coliseum COVID Test Site Team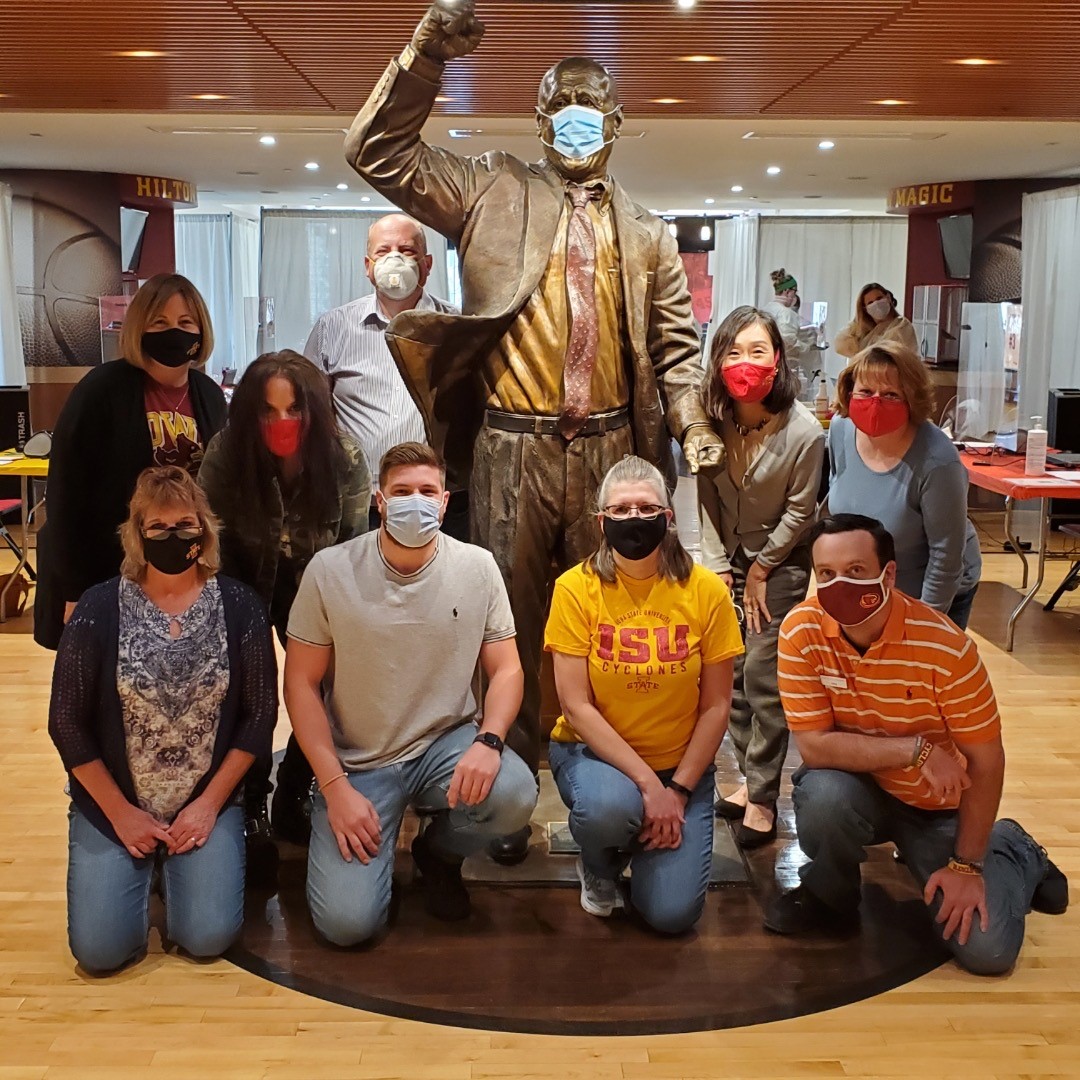 The normal job responsibilities of the finance delivery specialists that were tasked with staffing the Hilton Coliseum COVID test site have nothing to do with anything medical.  But when asked, with very short notice, to be reassigned to this vital need for our campus community, the Hilton Coliseum COVID Test Site team jumped in to help.  The team were given less than a week to get operation plans drawn up, staff trained and prepared, accesses granted, and space and equipment secured.  Facing a world-wide pandemic is something new for all of us, including this team.  This team was facing uncharted territory but did so with an open mind, flexibility, resilience, perseverance and a smile.  It was genuinely a team effort that made it all come together so quickly and that allows it to continue working every day.
Team Members: Heather Parris, Diane Maxwell, Peter Jensen, Angela Kim, Valerie Arnold, Annette Nelson, Eric Mulder, Diane Jepsen, Joby Clauson, (not pictured) Jenni Winter, Kimber Damour