Highlighting ISU Staff

Help us highlight P&S employees doing great/fun things by including #highlightingisustaff and/or #pscouncil in your tweets! You can also nominate a fellow Professional and Scientific employee (or team of employees) for the Highlighting ISU Staff section of the Professional and Scientific Council Newsletter! Submit your nominations using this link, tell us about a P&S employee or team doing great work in your area in 100 words or less and include a picture of them or the output for which they are being highlighted. One submission will be regularly included in the newsletter as determined by the P&S Council Awards Committee. Other submissions will be featured on social media with the tag #highlightingISUstaff on the P&S Council web page Highlighting ISU Staff and/or included in future newsletters.
---
December 2023: This month we recognize Gregg Hadish, Research Scientist II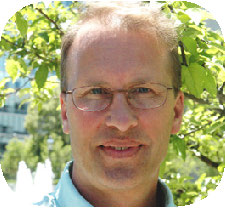 Gregg was nominated by by colleague Robin McNeely, who commented "Gregg works to keep statewide imagery and other spatial data updated and accessible on the GIS Facility's Iowa Geographic Map Server. The imagery is used by many educators and researchers in Iowa and beyond. Gregg works mainly behind the scenes on this collection of datasets, improving content and access." 

Congratulations Gregg, and thank you for all you do!
December 2023: This month we recognize Hayden Merkel, Program Specialist I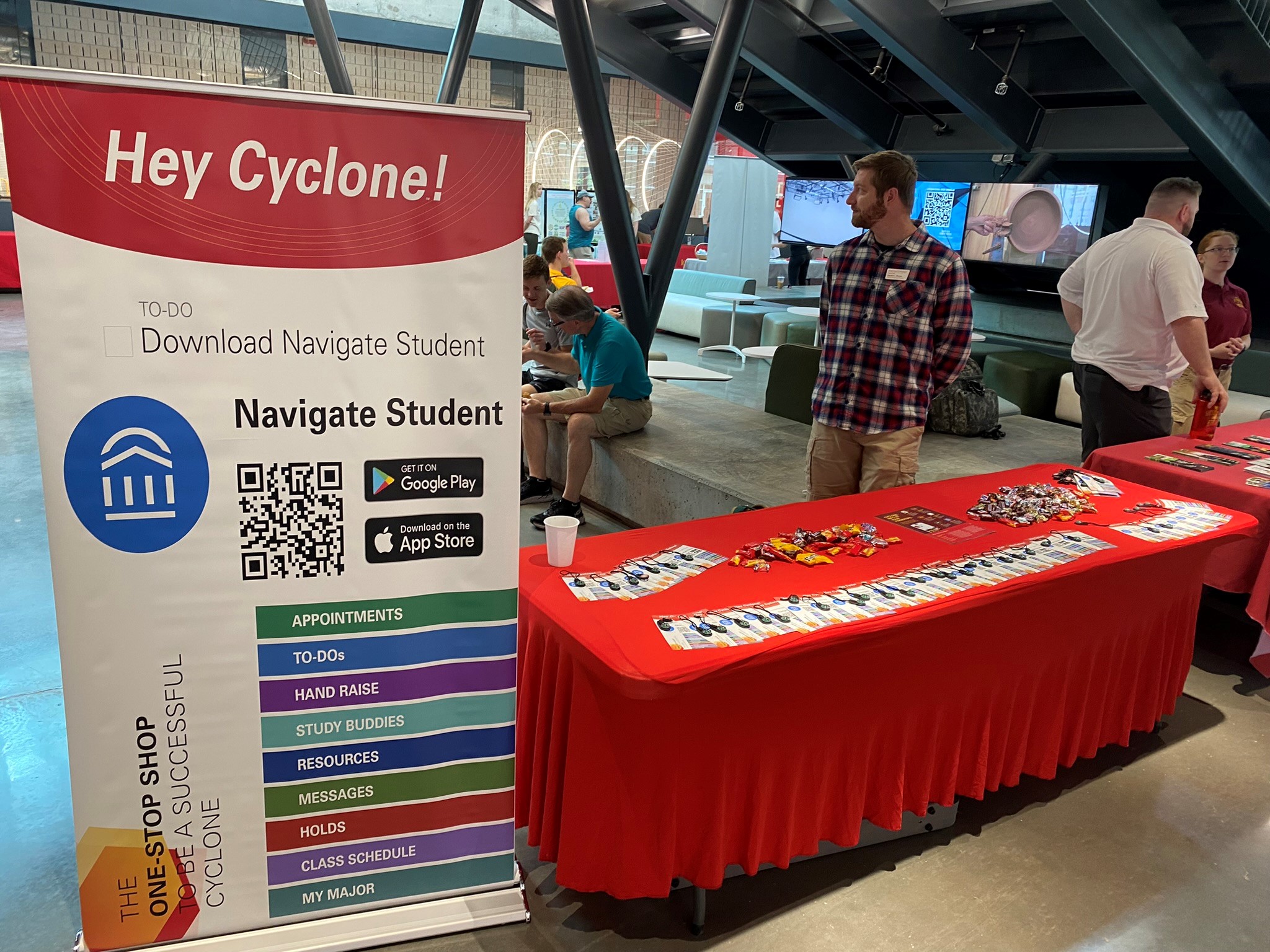 Hayden was nominated by colleague Leif Olsen, who commented "Hayden leads efforts to help ISU students get connected with resources and to complete their degree at ISU. He has innovated work related to student success and retention.  Hayden spends countless hours having conversations with students to support their success and is often described by students as their guardian angel - there at the time they needed someone the most."

Congratulations Hayden, and thank you for all you do!
November 2023: This month we recognize Karla Long, Accountant II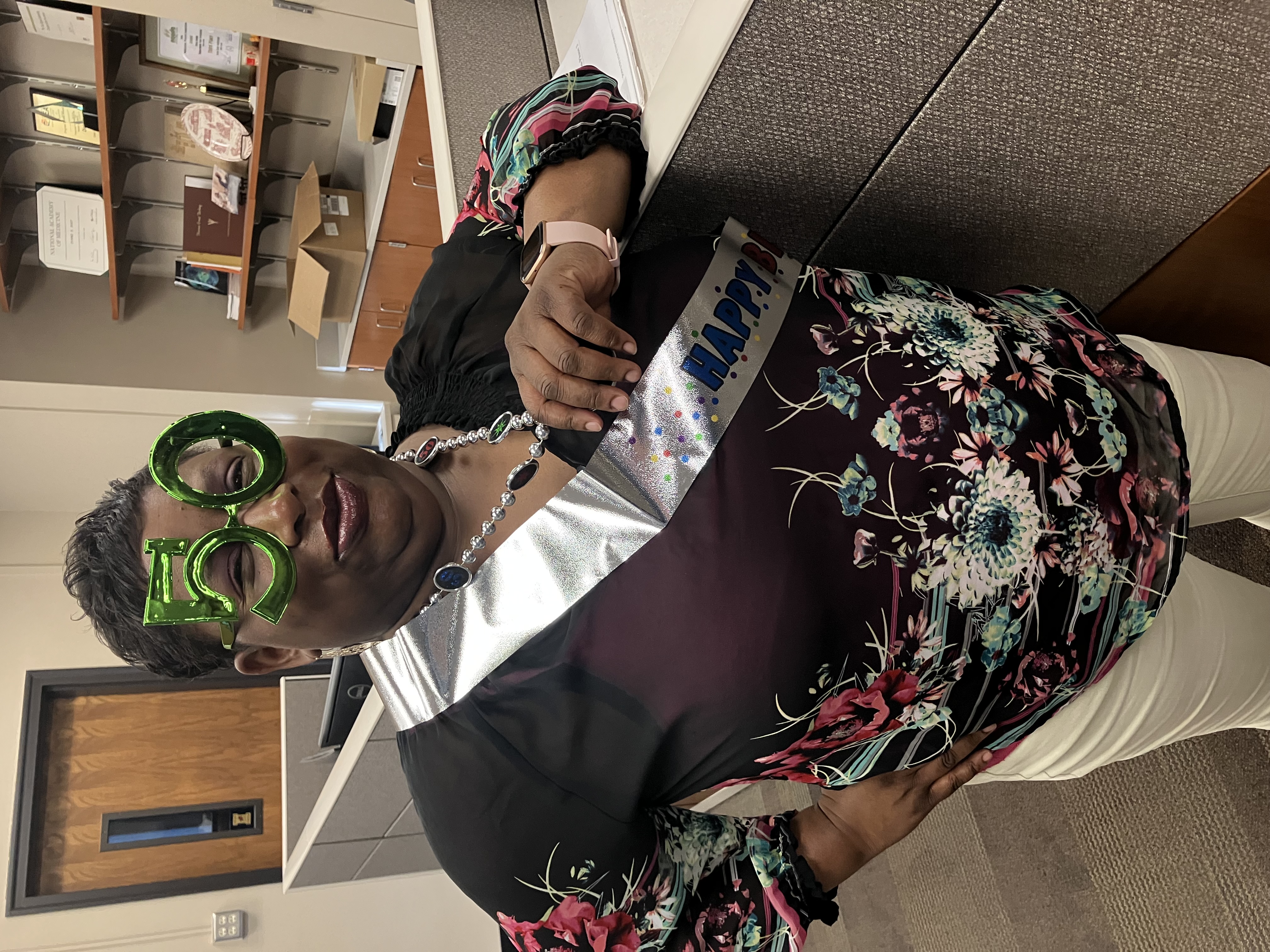 Karla was nominated by her colleague Deanna Powell, who commented, "Karla Long is a cornerstone of FSHN. She serves on committees, disseminating information from both CALS and CHS.  She attends meetings and speaks up when she sees things that must be done. She's a wealth of information; I can't overstate how much she knows about how things work in FSHN and how the different aspects of our department work together. She works well with everyone in her orbit."
Congratulations Karla, and thank you for all you do!
---
November 2023: This month we recognize Courteney Kuehl, Financial Aid Advisor II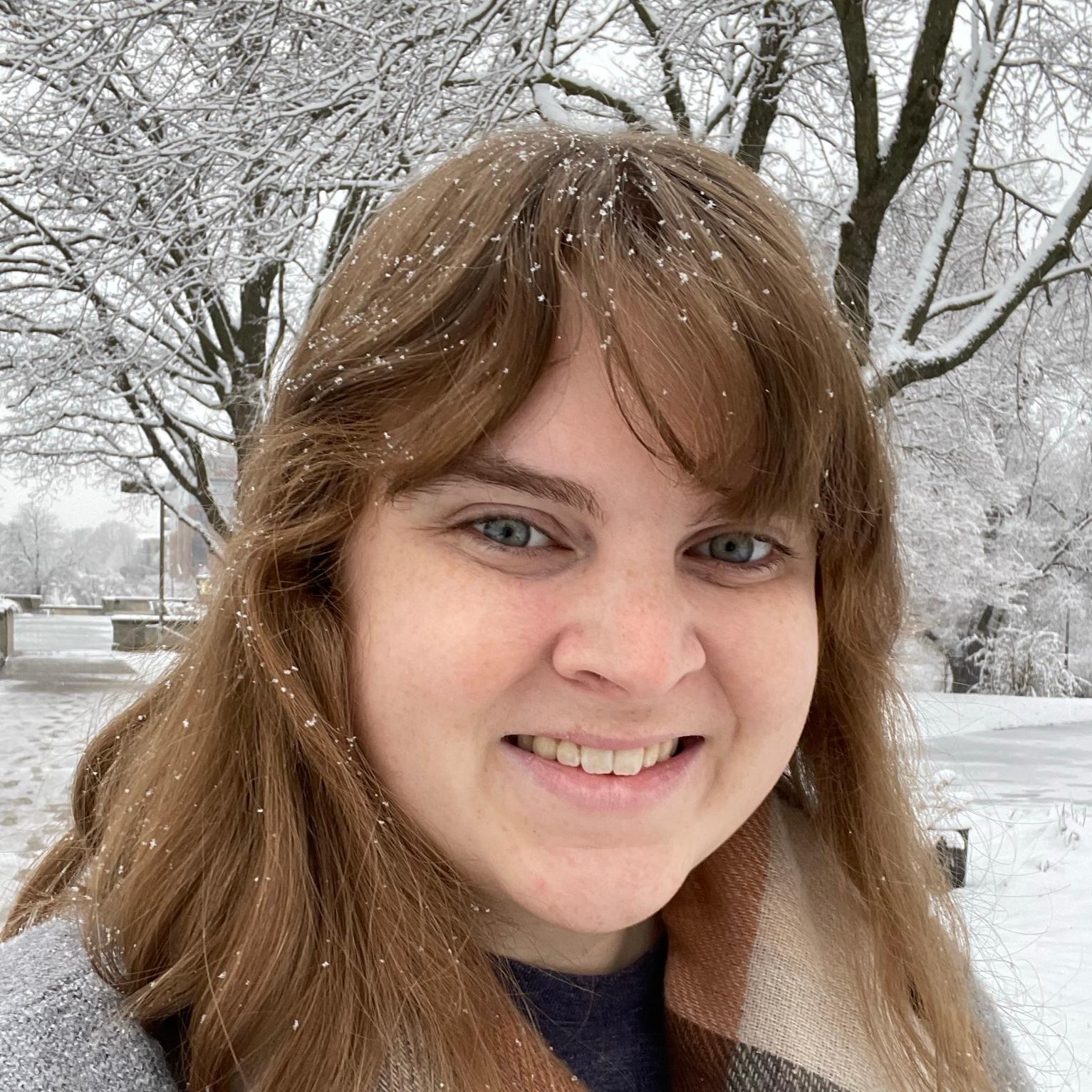 Courteney was nominated by her Financial Aid Team Supervisor, Seth Miller, who commented, "Courteney is a trailblazer. Her creativity continues to impact our productivity through the streamlining of procedures. She serves as a Workday test lead and is the backbone of the Verification unit within the OSFA. Always having the welfare of our student population at her forefront, her selfless service continues to benefit anyone she associates with."

Congratulations Courteney, and thank you for all you do!
---
October 2023: This month we recognize Natalie Robinson, Assistant Director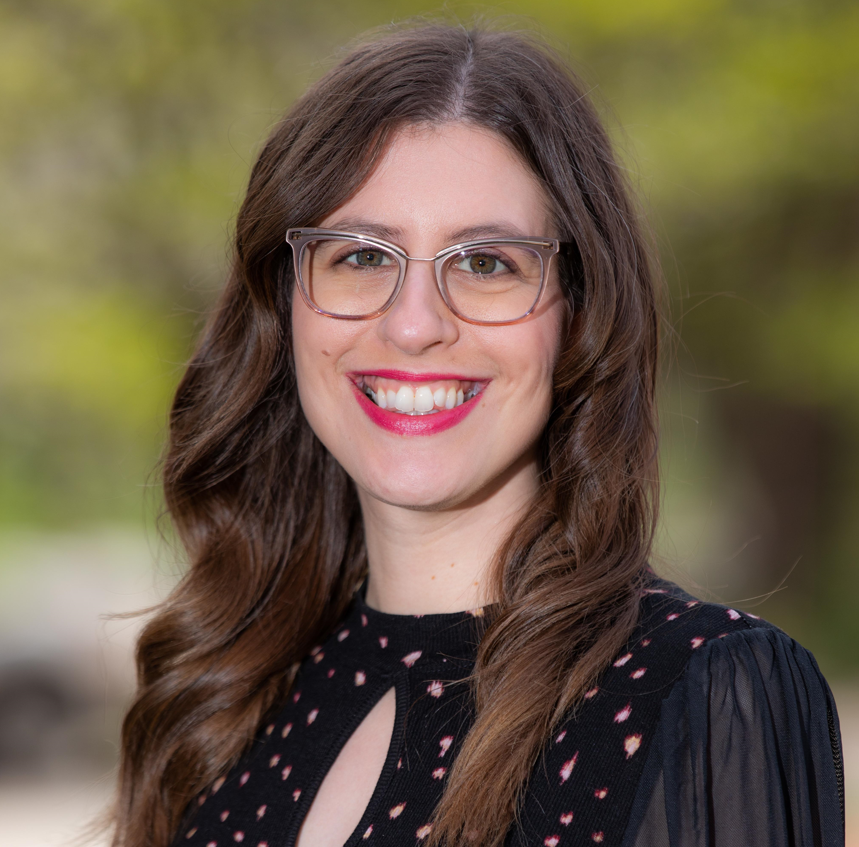 Natalie was nominated by Business Administrator, Samanth Hirschman, who commented, "Natalie goes above and beyond for her employees and colleagues. Natalie has spent the last two years supporting both the current needs of the Graduate College and future state of graduate education with Workday Student, both requiring full-time attention. Even when everything around us is all falling apart, she keeps it together and continues to advocate and support her colleagues."

Congratulations Natalie, and thank you for all you do!
---
October 2023: This month we recognize Xiaobo Xiong, Grant Specialist II 
Xiaobo was nominated by Grant Specialist II, Judy Knoblock, who commented, "Xiaobo has put in significant time and effort training as a "Streamlyne" super user, learning to navigate this new system and share that knowledge with our team. This is in addition to her extensive grant pre and post-award workload, and efforts to update SOPs and budget templates to make sure our tools and resources are up to date. Xiaobo is a trusted resource who regularly makes time to assist others with questions and always does so with a smile, competence, kindness, and grace."
Congratulations Xiaobo, and thank you for all you do!
---
September 2023: This month we recognize Ashley Sawyer, Program Assistant III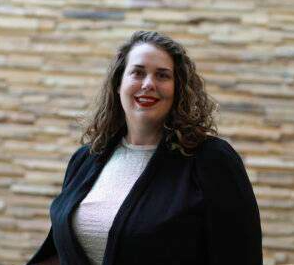 Ashley was nominated by Director of the Pappajohn Center, Judi Eyles, who commented, "Ashley Sawyer has an incredible work ethic, and we are so fortunate to have her on our team. In her role at the Pappajohn Center, Ashley manages our events, catering, vendors, procurement, technology, client invoices, communications, student orientations, class visits, and so much more!  Before we ever think about the details, Ashley has completed them. She is everywhere! Moving things, setting up for events, checking on registrations, greeting people, cleaning up, communicating with registrants and answering questions left and right. It is a never-ending cycle! She is always on top of everything, with an infectious smile and high energy!"
Congratulations Ashley, and thank you for all you do!
---
August 2023: This month we recognize Jenny Benda, Accounts Receivable Specialist II 

Jenny was nominated by Registrar Specialist II, Emily Dougill, who commented, "I appreciate Jenny SO much! She has been a great collaborator in working with some of the overlap between student accounts and tuition and fees. She's kind, helpful and a really lovely person to work with. She has made my transition into my role within the Registrar's office easier with her helpfulness and support."
Congratulations Jenny, and thank you for all you do!
---
July 2023: This month we recognize Andrea Mauton, Business Administrator in Materials Science Engineering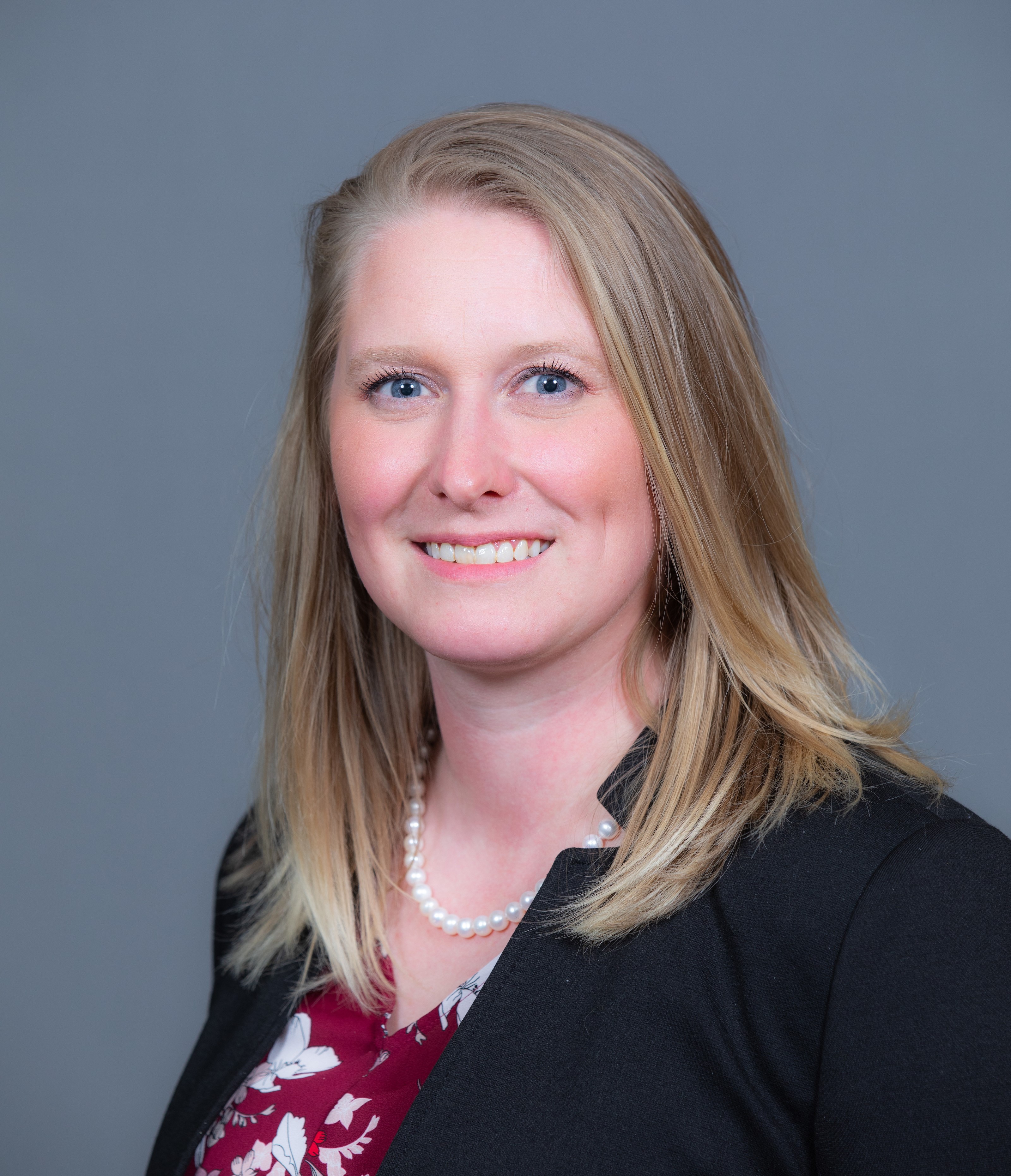 Andrea was nominated by Materials Science Engineering Administrative Assistant Mikayla Lim, who commented, "I would like to give Andrea a shout out for all the hard work she does around the department. Thanks to her and her dedication to our department, we have been able to revamp our spaces with our faculty's research photos and hang up plaques for our student organization. Any small detail that you think would be missing, doesn't get missed on Andrea's watch. She truly goes above and beyond to make sure everything is ready, no matter what the task or activity. Thank you for all your do and I am very grateful to call you a co-worker and friend."

Congratulations Andrea, and thank you for all you do!
---
May 2023: This month we recognize Dwight Dake, Information Technology Support III in LAS IT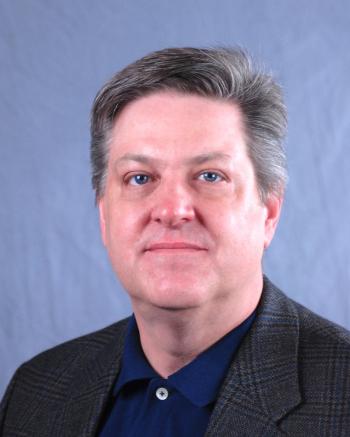 Dwight was nominated by Jason Follett, President Elect of P&S Council, who said, "Dwight was recruited by ITS to assist P&S Council with the creation and oversight of the 2023 Election ballot via Qualtrics. Mentored by Past P&S Council President Amy Ward, Dwight crafted and testedthe ballot over several weeks. He also provided troubleshooting during election week. Dwight was a constant professional throughout the process andcompleted these tasks on top of his regular duties supporting ITS needs in LAS and Sociology. His efforts were one of the key puzzle pieces which lead to a higher voter turnout."
Congratulations Dwight, and thank you for all you do!
---
April 2023: This month we recognize Megan Jensen, Systems Analyst for IT Services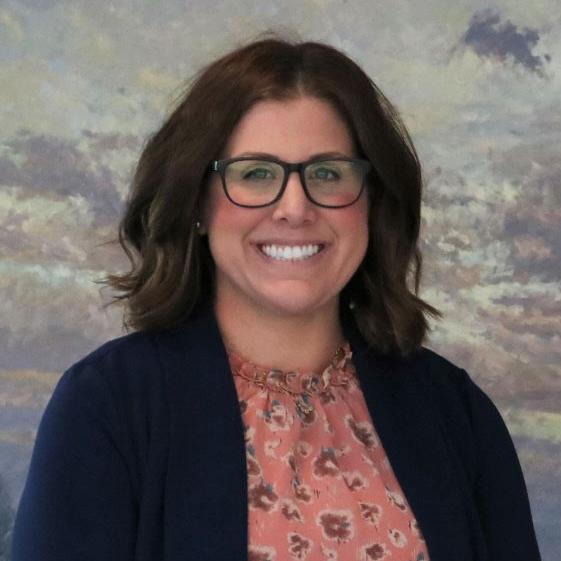 Megan was nominated by Jennifer Schroeder, Associate Director ofAccounts Receivable, who commented, "Megan Jensen is a new addition to theProfessional Development Committee on P&S Council and a great addition! Megan works for IT and has been integral in helping us provide seminar series virtually. We have struggled with recording sessions, but Megan has collaborated with others on campus to get proper access and information necessary to make recording our series easier and uploading recordings forothers to watch later. Thank you Megan for your IT experience!"
Congratulations Megan, and thank you for all you do!
---
March 2023: This month we recognize Steve Couchman, Learning and Development Specialist with University Human Resources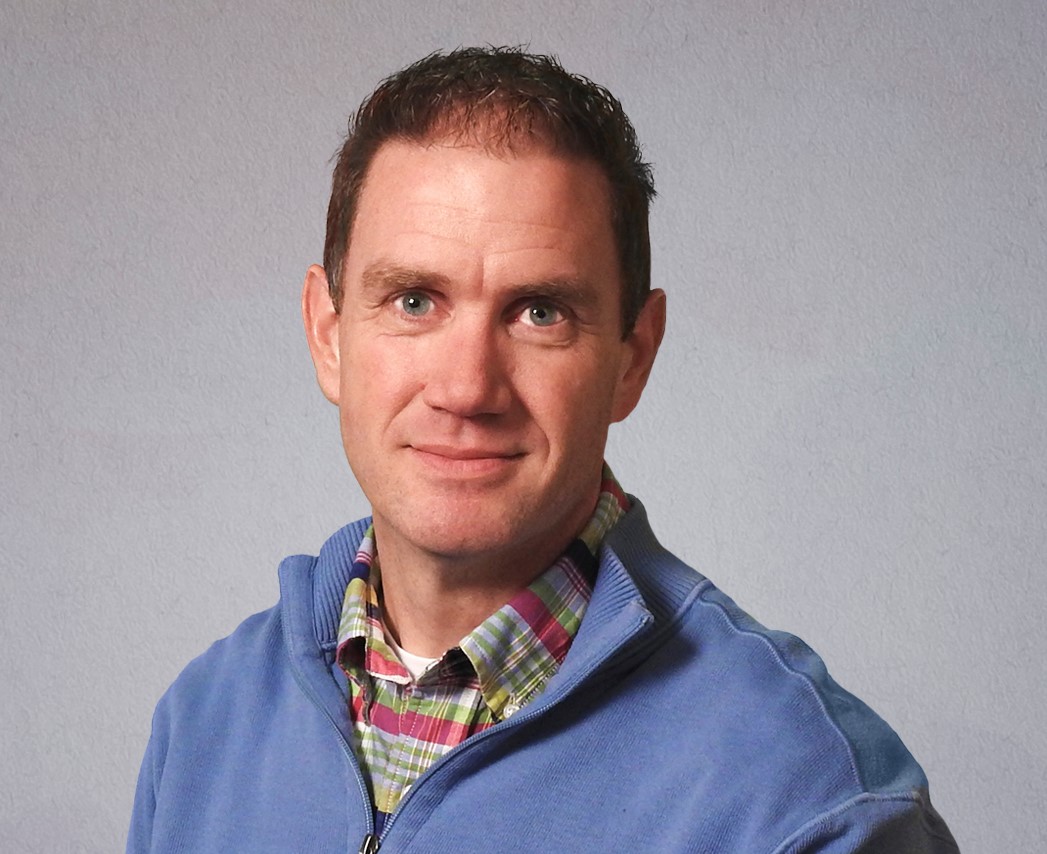 Steve was nominated by John Estes, Communications Manager in University Human Resources, who said, "Steve was instrumental in the development of the Workday Learn platform that launched in January. The rollout began with 34 course offerings, including university compliance-related training like Title IX and free speech and UHR online options. Eventually, over 9,000 LinkedIn Learning courses will be available. ISU supervisors now have up-to-the-minute information about employees' internal learning history for professional development conversations and can pull reports on their team's progress toward training goals. Steve's leadership, creativity or organizational skills helped make the launch of this important platform a big success!"
Congratulations Steve, and thank you for all you do!
---
February 2023: This month we recognize Samantha Hand, Administrative Assistant in the Department of Aerospace Engineering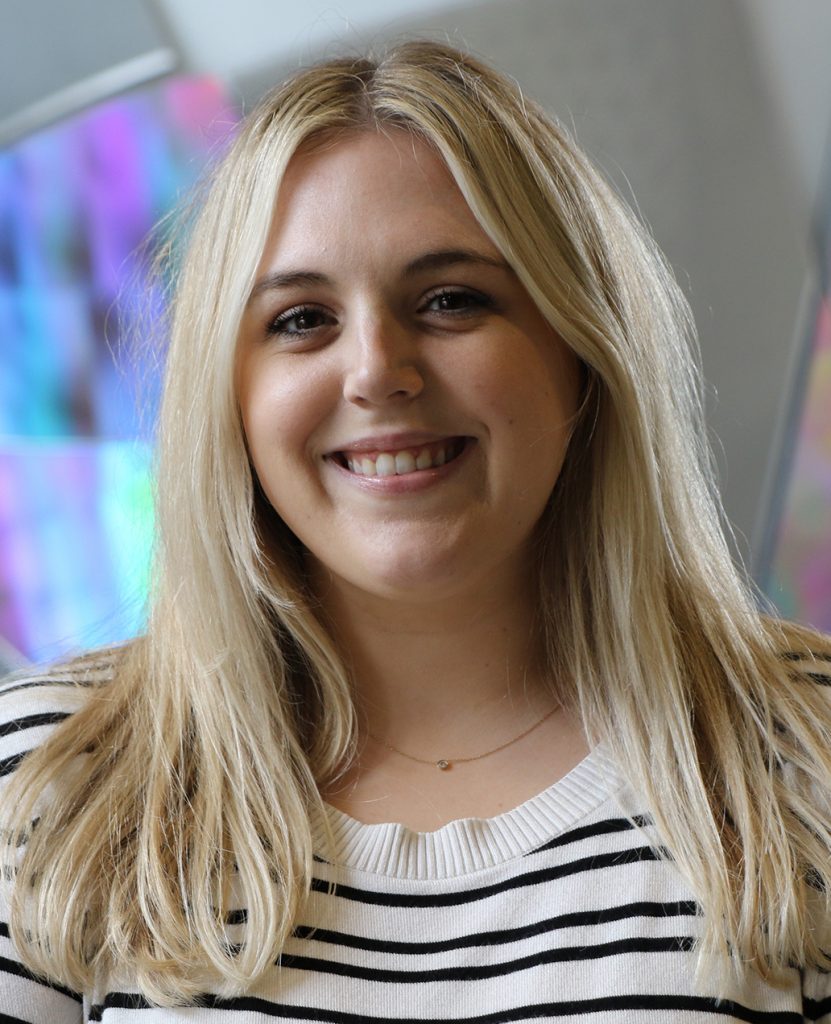 Samantha was nominated by Arlene Grebasch, business administrator in Aerospace Engineering, who commented, "Samantha has been such an excellent addition to our department and team! We have done A LOT of catering and events this academic year. Her leadership in this area is next level! She takes our events from inception to clean up without incident. She makes events look easy! She does an excellent job working independently but also keeping everyone who's necessary in the loop of communication. She has established great relationships throughout our department. As a bonus, her cheery nature and happy disposition make our office an enjoyable place to work!"

Congratulations Samantha, and thank you for all you do!
---
January 2023: This month we recognize Karen Hunt, Procurement and Expense Specialist for Finance Delivery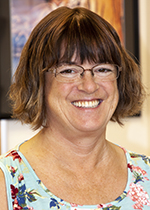 Karen was nominated by Kurt Rosentrater, associate professor in Agricultural and Biosystems Engineering, who commented, "Karen was instrumental in the success of bringing my study abroad program back to life in 2022. Workday was just coming online when I last taught my course in Paris in 2019, and then the COVID pandemic prevented the program from running for almost three years. She made the financial reconciling process seamless this past summer, even though it was a lot of work accounting for housing, food, entrance fees, air travel, etc. - especially in a different currency. Her professionalism and patience were key to facilitating my students' experiences."
Congratulations Karen, and thank you for all you do!
---
December 2022: This month we recognize Rene Rule, Guest Services Manager of Reiman Gardens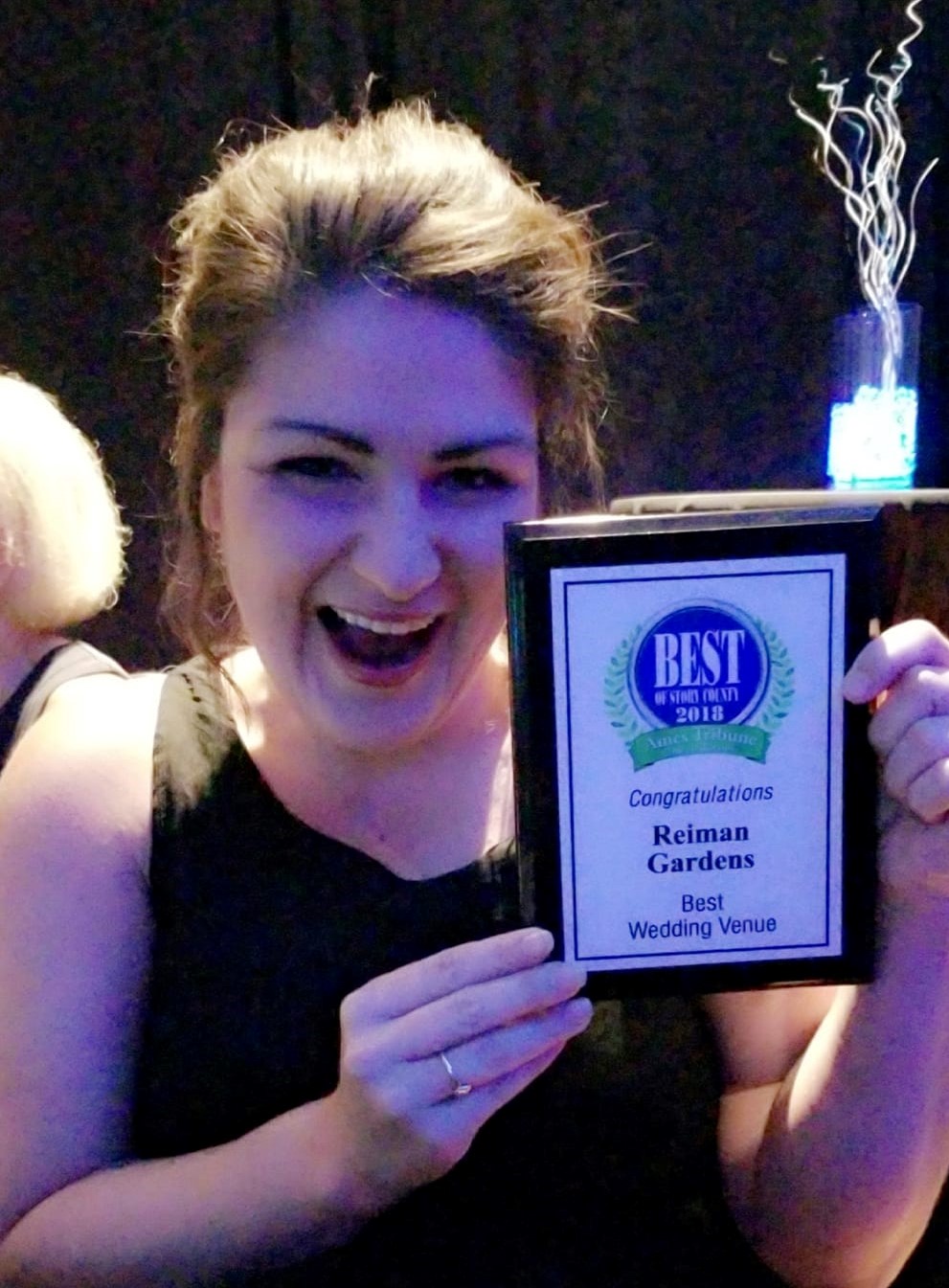 Renee was nominated by Kim Hope, Reiman Gardens Manager of Volunteer Engagement, who commented, "Rene is always buzzing around the office, bringing wit, compassion and focus to her job and our team. She knows what is
going on in every department. She's always checking on progress regarding ongoing projects, and ensuring that the wheels keep turning toward the future. She innovates new ideas to bring Reiman Gardens forward while maintaining strong support for and from the greater university community. When I was a new employee, Renee helped orient me quickly to all of the systems in place that keep Reiman Gardens organized. Above all, Renee understands how to manage staff and maintain excellent guest services for the visitors and the wider community."
Congratulations Rene, and thank you for all you do!
---
November 2022: This month we recognize Julie Devine, Administrative Assistant III in the Ivy College of Busines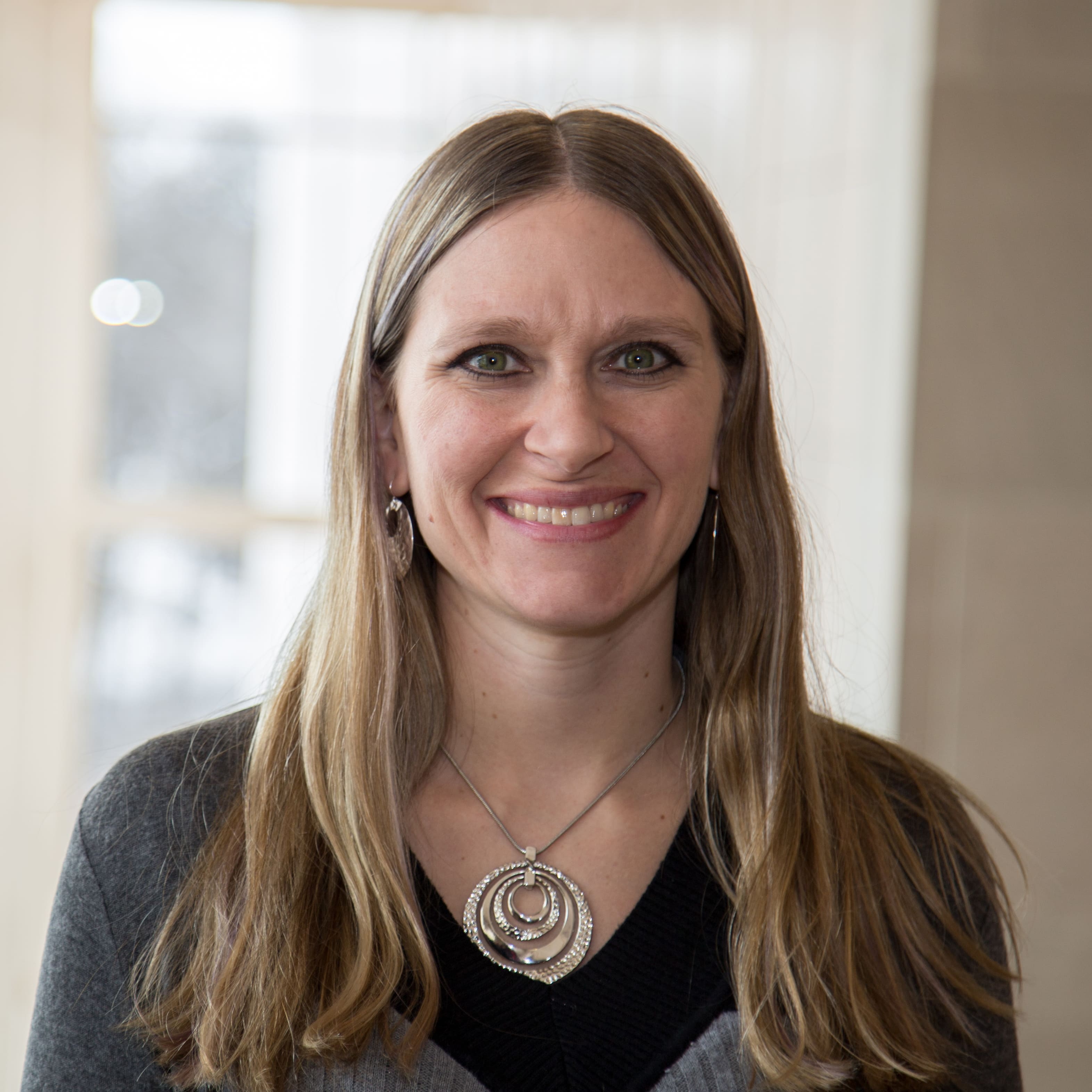 Julie was nominated by Jamie Sass, Student Services Specialist III in the Ivy Writing and Speaking Center, who commented, "Administrative assistants make the university function, and there is no better example of that than Julie Devine. Julie is a top-notch professional who is great at anticipating needs, organizing and multitasking to make operational functions happen easily, and navigating a multitude of diverse tasks every day. She's an excellent resource for employees at Ivy because if it's not a task Julie is responsible for, she can connect to the right person. I can't count the number of questions I've asked her – and the number or right answers she's given me. The Ivy College of Business is so lucky to have Julie!"
Congratulations Julie, and thank you for all you do!
---
October 2022: This month we recognize Leslie Geffre, Assistant Director of Grants for the office of Liberal Arts & Sciences (LAS) administration
Leslie was nominated by Barbara Brown, Pre-Award Grants Coordinator for LAS, who commented, "Leslie has taken on the role of supervisor over the LAS LASERs team and is doing a fantastic job. Her responsibilities have increased substantially but she still takes the time, no matter how long, to sit with us or help us in any way. She never makes you feel that you are taking up too much time or are asking silly questions. She is very encouraging and promotes our team well. We are very fortunate to have her as our team leader."


Congratulations Leslie, and thank you for all you do!
---
September 2022: This month we recognize Kellen Vance, Accounts Receivable Specialist of the University's Receivables Office.
Kellen was nominated by Accounts Receivable Associate Director Jen Schroeder, who commented, "Kellen has really stepped up recently within our
office. Our customer service team received new laptops and docking stations in May. He took time to set up the machines, help with software installation and explain how the docking stations work. Kellen has also helped switch some of our staff exclusively to soft phones which included hardware research and training for staff. He has a passion for helping others and it has been an honor to watch him shine through our technology upgrades and transitions."

Congratulations Kellen, and thank you for all you do!
---
August 2022: This month we recognize Heather Paris, Associate Vice President Finance Services with Operations and Finance
Heather Paris was nominated by Jennifer Schroeder, Finance Supervisor with Finance Service Delivery who said, "I am highlighting Heather Paris. Heather leads a diverse team including Finance Delivery, Accounts Receivable, Controller, and Procurement.  Through the turbulence of change when Workday and Finance Service Delivery was introduced, Heather continued to take on additional tasks when COVID hit.  During fall 2020, Heather lead the team at the COVID testing site, in addition to her regular duties. Heather leads her departments through professional example, listens to all ideas without judgment, supports as a dedicated advocate, and collaborates with the best interest of Iowa State at heart."

Congratulations Heather, and thank you for all you do!