Peer Advocacy
Our goal is to connect, inform, and assist P&S employees to their peers and resources that help improve the employment experience at Iowa State University.
The Peer Advocacy Committee meets with leaders from University Human Resources, the University Ombuds Office, and other university department heads and service providers to stay current on relevant UHR policies and job performance resources.
Below are some examples of how the Peer Advocacy Committee connect, inform, and assist.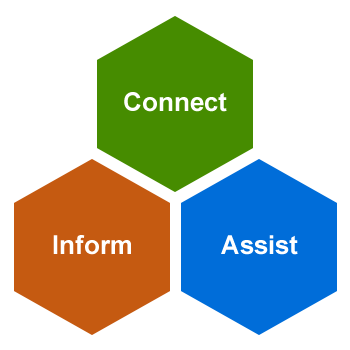 Connect P&S peers to support and understand available services and resources
Inform employees of communication skills in the workplace and reclassification procedures
Assist employees during an inter/intra-office transition
Please reference the Professional and Scientific Council monthly newsletter for valuable information and committee updates regarding these and many other important topics.
If you would like to learn more about the resources available to you as a P&S employee, have a concern or have a situation you would like to discuss with an impartial advocate, please contact a committee member for assistance or to arrange for a discreet one-on-one meeting.